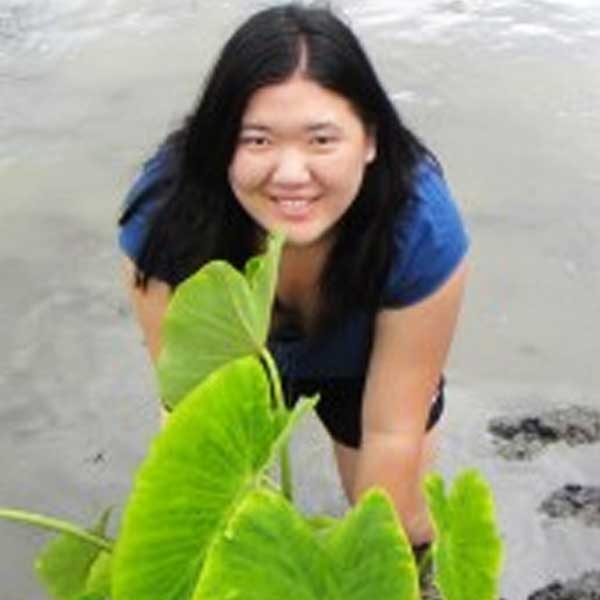 Name: Rae
Career: Development Coordinator
Company Field: Conservation Nonprofit
Located In: Big Island, Hawaii
Grew Up In: Aiea, Hawaii
Graduated From: Cornell UniversityUniversity of Pennsylvania
Majored In: B.S. Biological Sciences (Cornell), Master of Environmental Studies (UPenn)
Graduated In: 2010, 2012

After College Lifestyles
Business Development
Big Island
Cornell University, University of Pennsylvania
Rae is a Development Coordinator at a Conservation Non-Profit in Big Island Hawaii. Her job entails raising funding for operations and programs, as well as working on partnership building, donor cultivation and reputation management. And see what Life After College is like in Hawaii!
Overview:
Name: Rae
Career: Development Coordinator
Company Field: Conservation Nonprofit
Located In: Big Island, Hawaii
Grew Up In: Aiea, Hawaii
Graduated From: Cornell UniversityUniversity of Pennsylvania
Majored In: B.S. Biological Sciences (Cornell), Master of Environmental Studies (UPenn)
Graduated In: 2010, 2012
Quick Stats on Conservation Development
Work Hours/Week: 50 hours
Work Hour Flexibility: High
Quality of Lifestyle Outside of Work: Medium
Work Stress Level: High
Level of Routine Work: Medium
Interaction with Co-Workers: High
Pay Level (out of 5): $$
Life of a College Grad Development Coordinator
I am responsible for raising funding for operations and programs, including executing all phases of raising major gift campaigns, grantwriting, business partnerships and annual fundraising drives. I also work on partnership building, donor cultivation and reputation management and supervise supporting development and communications volunteers.
Development Coordinators Daily Routine:
I don't really have a set schedule, it sort of changes based on what projects I have on my plate.
8:30 AM Wake up
9:00 AM Arrive at work
9:00 AM - 9:30 AM Catch up on emails
9:30 AM - 12:00 PM Work on whatever project(s) I have, could be a grant proposal, email newsletter, collateral design, donor research, database management, etc.
12:00 PM Lunch
1:00 PM - 5:30 PM Continue work on project(s)
6:00 PM - 8:00 PM Hula
9:00 PM Dinner
12:00 AM Sleep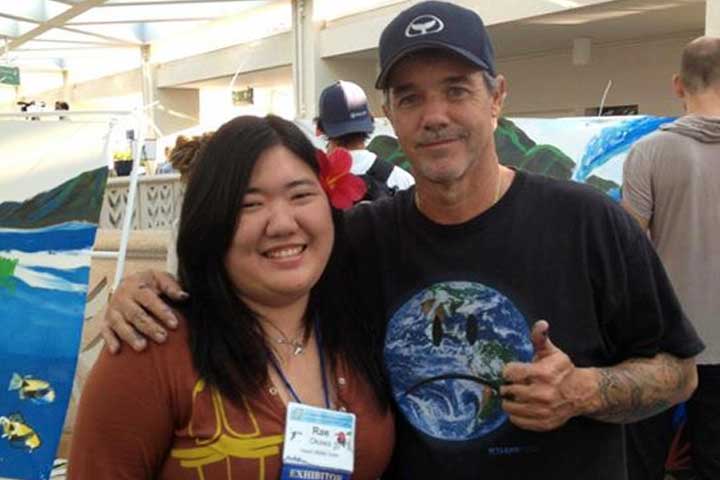 How To Get Into The Field
Conservation is much more than just the biological sciences. Knowing that, I took classes like communication, management, finance, and environmental law to help me stand out. I was also proactive. An opportunity popped up to work with a nonprofit of my choice for a fundraising course I was taking for my masters, so I researched and reached out to organizations that I was actually interested in working with down the line. I stayed in touch after my project was completed and they hired me during my last year of graduate school.

What Do You
Really
Do?
We are a super small organization at the moment, so I wear many hats (as does everyone else). In addition to responsibilities listed above, I also maintain our website, enact marketing strategies, compose newsletters, create collateral, participate (and sometime manage) education events and activities, maintain our social media presence, etc. etc. I even function as an IT department or maintenance department at times, cleaning the bathroom or helping fix a computer issue when necessary.

Pros/Cons of Your Job
Being a Development Coordinator, you get a good balance between the new and the familiar. A huge part of fundraising is developing relationships between your supporters and they often become a part of your extended circle of friends. At the same time, you are always being introduced to new people who may turn into supporters down the road. It does get difficult at times because you will inevitably come across rejection, but I've learned not to take it personally (for the most part).
My Life in Hawaii
Quick Stats on The Big Island, Hawaii
Job Opportunities: Low
Competition for Housing: Medium
Housing Cost: High
Population of Young People: Medium
Nightlife: Low
Safety: High
Biggest Industries: Hospitality
The Life of a College Grad In The Big Island, Hawaii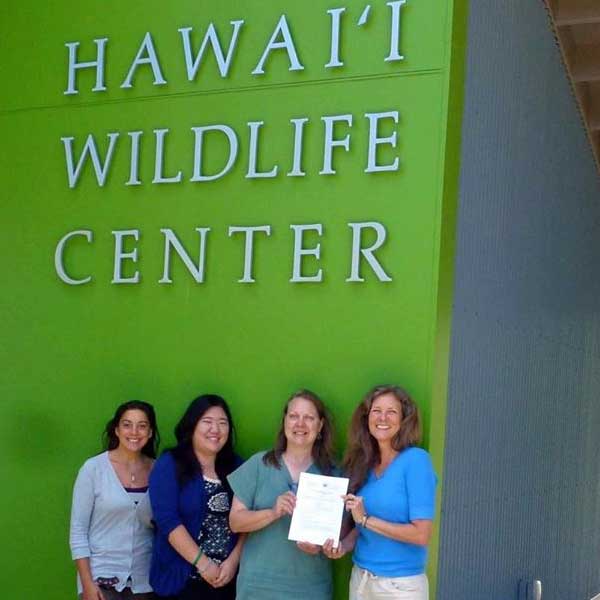 What's it Like to Live Here?
I think more laid back, earthy and minimalistic people do the best here. There is no mail delivery to your residence (you do get a PO Box though), nor any trash pickup (you take your own trash to the transfer station), but it's really not that bad. It actually really put into perspective how much I had taken for granted. The weather is great, the temperature probably ranges between the high 60s to mid 80s and the air quality is amazing (no vog!). The community is very close-knit and friendly.

How Did I End Up Here?
I was born and raised on Oahu, so even though Hawaii Island definitely has its differences it wasn't as much of a culture shock as it would have been if I were from the mainland. I moved here specifically to take the position that was offered to me. I love the "small town" vibe of Kapaau. It's the kind of environment where everyone knows everyone and a trip to the post office takes way longer then you usually plan for because you spend so much time talking story with the people you run into. And it really is nice to be greeted by name wherever I go.

My Set-Up
I currently live in a studio apartment. I chose the location because the price was right, the neighbors are friendly and it is super close to work. I'm on my own, but I have a whole lot of gecko "roommates" to keep me company.
Closing Advice
Applying for a job or internship is a lot like applying to college. Be sure you research the organization ahead of time so you can explain why you would be a good fit. Taking a look at the organization's website, Facebook page, newsletters, articles, etc. will give you extra information that will help you build a strong cover letter and prepare for any interviews.