4 Tips for Scoring an Internship in College
Being an Underclassman, I will admit that it was really difficult for me to find internships, especially as a freshman and sophomore. I faced a high amount of competition with my peers at Cornell University. We all knew that scoring a great internship can lead to even better jobs after graduation. And so the pressure was on. Each time a new recruiter came to our campus, students swarmed to each opportunity. In my freshman and sophomore year, I had a hard time securing these important summer internships. But I soon learned the four keys to securing a good internship: GPA, going beyond blanket applications, networking, and extracurricular activities.
Tip 1: Boost your GPA by Getting Extra Help
There is a really high bar at Cornell engineering school. And I simply did not understand the rules of the game. Exams assume that you already have a very strong understanding of what you were taught in class and stretch those concepts in some unfamiliar way.

Keys to success: My keys to turning this around was getting an early jump on exams and really focusing on understanding the material. Practice exams are critical for understanding what kind of questions are asked. Make sure to bug the TA, professor and your smarter friends until you really understand each type of problem you have seen. Homework is also surprisingly important. Most people do decently well so you can get a major advantage if you have near perfect homework grades. That is possible through collaboration with your fellow students and working with the TA early in the week. Very few people are working with the TA early in a homework week and they will let you know if what you have is wrong.
Tip 2: Go Beyond Blanket Applications
Everyone probably has the temptation to apply to the places their friends are. Chances are, lots of people are doing that and the same few firms get those applications. Putting extra work in your cover letter is a tough thing for me to advise because I know some companies read every word and some just throw it away and use it as a barrier to see if someone cares.

Keys to success: Go to information sessions EARLY and chat with the recruiter and other employees. At some firms, the recruiter is making the call on who comes to the interview and at other places it is the other employees so just play it safe and chat up with all of them. Really do your research on who the company is and their strengths and weaknesses. It is shocking how little everyone knows. Going to an information session is considered by many a waste of time and if you do it like most people by not preparing, sitting through a canned presentation and waiting in line forever, I agree. So think differently and try to make that extra reach because everyone is human and it really is hard to find good talent.
Tip 3: Network, Network, Network!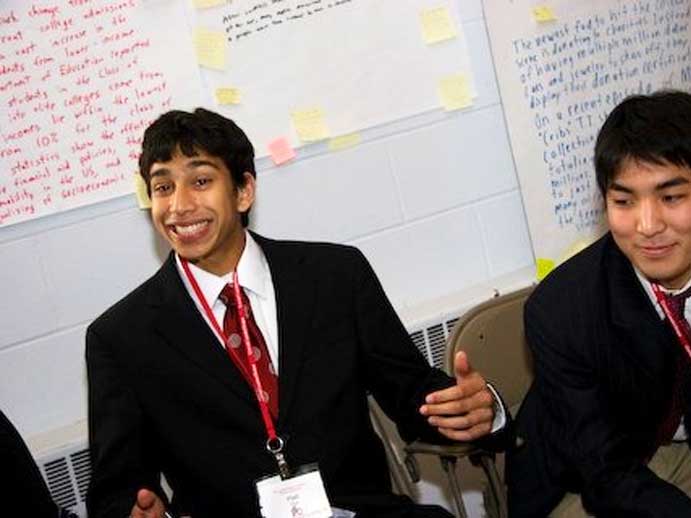 I did not know anyone in a position of influence. I made everything tough on myself by playing the same game trying to cold apply to jobs. I ended up just getting lucky but my friends that forged a connection either through a fraternity or sorority, student organization or just through other life connections like family friends had a much easier path. Playing the large number game and shooting out as many applications as possible worked out in the end but is a suboptimal strategy.

Keys to success: First, research what you really want. No matter how you are connected to me, if you have a good reason for why you want to work for Facebook (e.g. I have a family living abroad I am really close with and Facebook has allowed us to keep in touch. I want to work to further than mission) I am way more interested in trying to help you than if you if you are just applying to work for a company with a big name and you were able to connect your way to me. Once you know the few places you are really interested in, find connections there using LinkedIn or asking your friends and family. Don't be shy, you already have figured out what you want so now you just need a path there and people are surprisingly helpful to reach out a helpful hand when they see your passion. Mention specific opportunities you are interested in and, if you feel comfortable, ask if they know anyone in those areas. Asking this gives them an easy out if this did not go as well as they think and if they actually want to help you themselves, I would let them make that offer. A referral from a good employee is the best tool in a recruiter's pocket so it is a win-win.
Tip 4: Extracurriculars Set You Apart
What really helped me stand out on my resume and when I was in college job interviews was my extracurricular activities. I became a campus tour guide and joined a malaria intervention organization called Cover Africa that allowed me to travel to Ghana. As a junior who still had no professional experience, I felt strongly that we needed a spring career fair so I made one happen. I founded a club, recruited a bunch of interested engineering students to join and pushed out responsibility to the edges because I did not really know what I was doing and almost all of them were smarter than me. It turned out better than I ever could have hoped both because I am still close with a few club members and experience finally pushed me over the edge and got me some interviews. So even while I made many mistakes and got shut down everywhere except a marketing internship at the Shops at Ithaca Mall part-time during my sophomore summer, I got bailed out by my awesome experiences outside of the classroom while at school.
Scoring My Internships and Jobs
My Junior Year Internship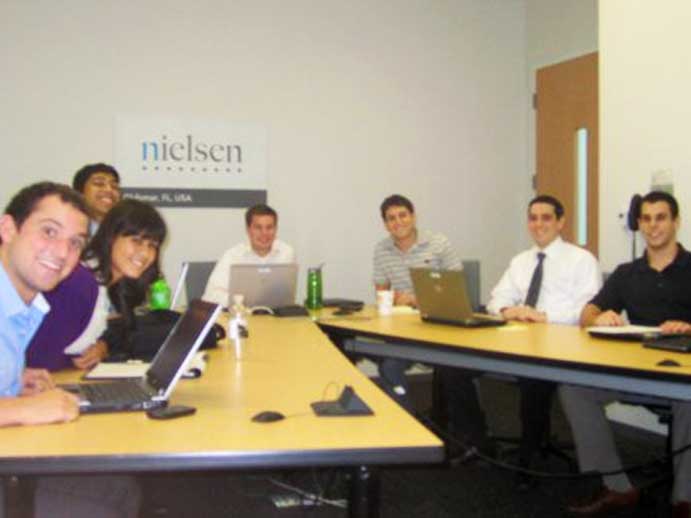 I'm an upper classman and everyone had talked about the junior internship as the one you had to lock down, basically in finance or consulting. Again, I threw my hat in the ring and things started to finally turned around. I got an offer from Thompson Reuters to do some data back end thing (not in NYC) and an operations internship within a leadership program at The Nielsen Company by Orlando, Florida. Working at Nielsen was my first real company and it taught me a lot about how work actually happens, what corporate America is really like and that most workplaces are pretty boring. It also motivated me to find a workplace where everyone was talented and ambitious and not just a select few.
Scoring My Job After Senior Year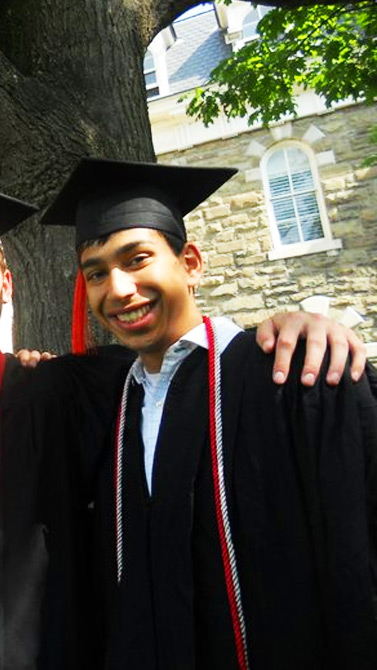 I approached senior year with three objectives: have a ton of fun, do well academically because I started to really figure out how classes and getting good grades work (key= doing super well on homework and practice exams) and get a JOB. I took all 3 priorities really seriously had a fun and productive year. The club I had founded called the Engineering Career Fair Team as a sophomore was now quite established and even made a profit of $30,000 in the first year so I handed it off to a very worthy successor. Between that, my month long malaria intervention in Ghana, 4 years of funny tour guide stories and a GPA that now had some healthy separation from 3.0, I attacked the job market with fury. Simply put, I made it rain on Cornell's on campus recruiting system. I applied to every job I thought I would take and that was probably 50 jobs in total with their own cover letters. 50 applications turned into 12 interviews turned into 4 final rounds and 3 offers. Playing the numbers game is probably not recommended by most but I ended up finding a place that I had never heard of called Vistaprint and could not gotten much luckier.
Getting a job at Vistaprint: I chose Vistaprint over a strategy consulting firm because the people all seemed really smart and genuinely happy with their jobs. I had an awesome 2 years living in Cambridge, MA meeting amazing coworkers and learning more than I can write about thinking analytically, constantly growing and being better each day and how a workplace really functions. Becoming a data analyst takes a lot of great mentoring and on the job experience but the key skills are data driven problem solving and SQL.
Getting a job at Facebook: I've already documented this in my blog. Check out this part of my journey here.