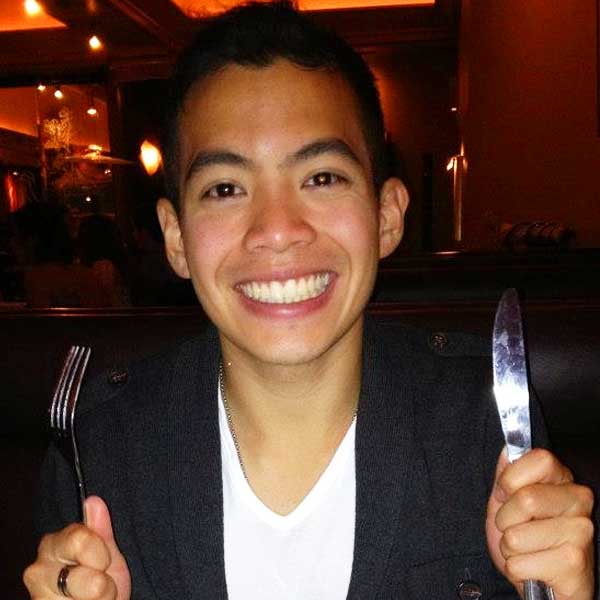 Name: Casto
Career: Pastry Cook
Company Field: Restaurant & Food Service
Located In: Washington DC, Virginia
Grew Up In: Washington DC, Virginia
Graduated From: Cornell University
Majored In: Food Science
Graduated In: 2011

After College Lifestyles
Cooking
Washington DC
Cornell University
Casto is a Pastry Cook in a major restaurant in Washington DC, Virginia. Casto originally graduated with a food science degree but found an interest in baking pastries. Being a pastry cook is a lot of work, requiring attention to detail, and is not for everybody. It is inspiring to see how passionately Casto writes about his work.
Overview:
Name: Casto
Career: Pastry Cook
Company Field: Restaurant & Food Service
Located In: Washington DC, Virginia
Grew Up In: Washington DC, Virginia
Graduated From: Cornell University
Majored In: Food Science
Graduated In: 2011
Quick Stats on Being a Pastry Cook
Work Hours/Week: 42 hours
Work Hour Flexibility: Low
Quality of Lifestyle Outside of Work: Medium
Work Stress Level: Medium
Level of Routine Work: High
Interaction with Co-Workers: High
Pay Level (out of 5): $
Life of a College Grad Pastry Cook
I am in charge of pastry lunch prep at our restaurant, which means I need to have all the components of our lunch desserts stocked and ready for service. I'm also the one plating the desserts during lunch service (and occasionally dinner service).
Pastry Cook's Daily Routine:
8:00 AM Wake up, get ready for work
9:45 AM Arrive at work, "suit up" (fold side towels, equip tools, clean station, etc.)
10:00 AM - 11:30 AM Start getting ready for service, set up station
12:00 PM Start production
12:30 PM First dessert ticket arrives
2:30 PM Last customer; break down station
4:00 PM Family (staff) meal
4:15 PM - 5:45 PM Continue production & daily cleandown
6:00 PM Leave work
7:00 PM Yoga
8:30 PM Dinner
11:00 PM Relax and go to bed by midnight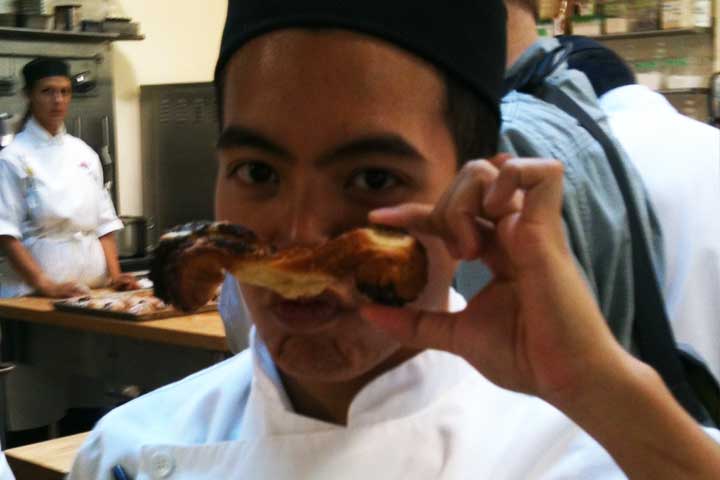 How To Get Into The Field
A food science degree has nothing to do with working in the restaurant and food service industry. I got into the field by working at the hotel on campus (at Cornell University), first in the quick service café then moving up to banquets and eventually pastry. After graduation I realized that my passion lies in smaller scale food production, so I decided to further my knowledge and skills by going to culinary school in Vancouver.

What Do You
Really
Do?
There are certain tasks that need to be done every day for service, such as glazing entremets (mousse cakes) and making Italian meringue kisses, that I do every morning as soon as I come in. Just before service starts I set up my station and make sure that I have all the dessert components, service tools, and plates. During service I try to complete production tasks that I can stop immediately, such as portioning cakes or lining tart shells, in case I get a ticket and need to plate a dessert for a customer. After service I will continue production and focus on tasks that require my full attention, such as building entremets and making caramel popcorn.

Pros/Cons of Your Job
The best part about my job is that I'm doing what I love to do. The pastry field requires great precision and attention to detail which I find challenging and motivating at the same time. Working in a small restaurant allows the excitement and rush of service to break up the routine of production, something that sets my job apart from most pastry jobs. Some people may find service too hectic, production too monotonous, and pastries in general to be frustratingly finicky, but those who are patient and passionate will love this job.
Pastry Cooks: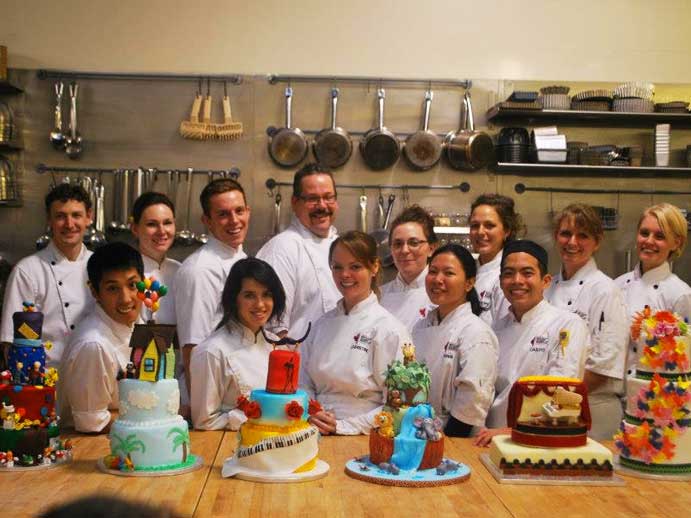 Quick Stats on Wasington DC, Virginia
Job Opportunities: High
Competition for Housing: High
Housing Cost: High
Population of Young People: High
Nightlife: High
Safety: Medium
Biggest Industries: Government, I.T., Biotechnology
The Life of a College Grad in Washington DC, Virginia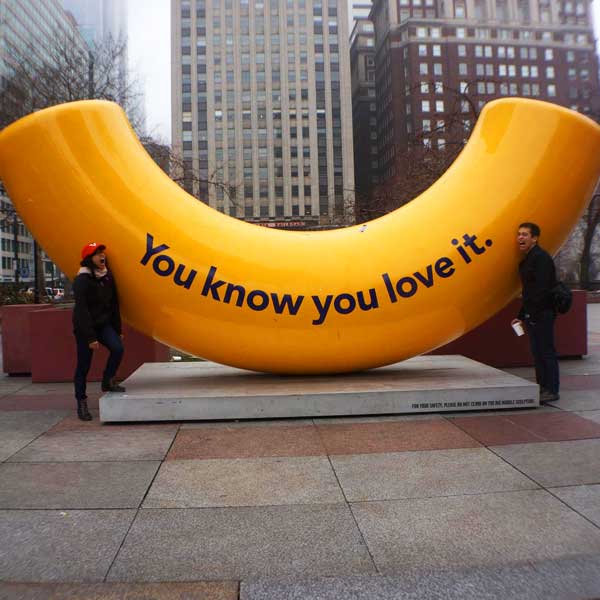 What's it Like to Live Here?
The D.C. area tends to be very work oriented. I often tell people that at happy hours in D.C. (which is a daily ritual for many), people will ask for your company before your name. But like many metropolitan areas, there is always a huge variety of things to do, see, and eat. One big advantage that D.C. has over other cities is that the Smithsonian museums, which range from art and history to aviation and botany, are all free. As for the weather, we get all four seasons including snowy but mild winters and notoriously humid summers.

How Did I End Up Here?
NOVA (Northern Virginia) has been my home since kindergarten. I moved back to spend time with my family and boyfriend. Although I much prefer living in a large metropolitan area over a small college town, I do enjoy having several universities nearby so I can take advantage of the eclectic programs and performances they offer.

My Set-Up
I'm living at home at the moment to save money, but I do plan on moving to another city on the east coast in the near future.
Closing Advice
Remember how involved you were in college? Find ways to stay involved. Volunteer or join an organization. It's a great way to meet new people, learn new things, and create roots in your community. It also prevents you from turning into a couch potato.