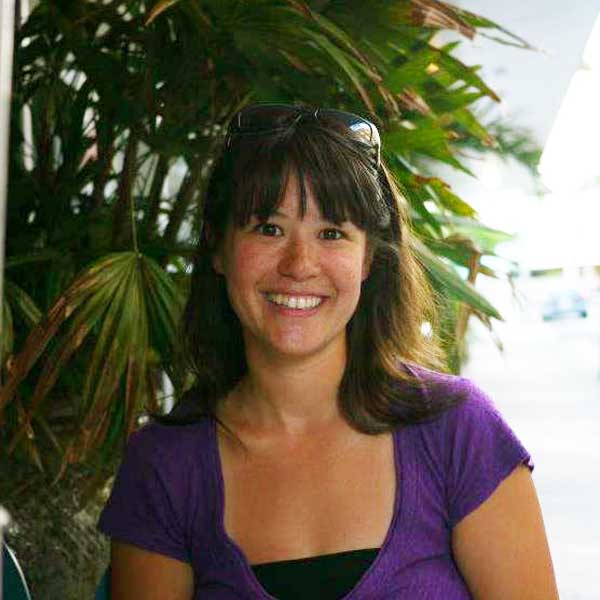 Name: Eileen
Career: Transportation Planner
Company Field: Transportation/Transit
Located In: Honolulu, Hawaii
Grew Up In: Newart Delaware
Graduated From: Cornell UniversityHaverford College
Majored In: Urban Studies (BA), City and Regional Planning (MRP)
Graduated In: 2005, 2011

After College Lifestyles
City Planning
Honolulu
Cornell University, Haverford College
Eileen is a Public Transportation Consultant in Honolulu, Hawaii. Eileen's job entails cartography and code regulations. Eileen moved to Hawaii and got her job by cold calling around. Learn how she did this and tour her life after college. Her determination and mindset are truly inspirational.
Overview:
Name: Eileen
Career: Transportation Planner
Company Field: Transportation/Transit
Located In: Honolulu, Hawaii
Grew Up In: Newart Delaware
Graduated From: Cornell UniversityHaverford College
Majored In: Urban Studies (BA), City and Regional Planning (MRP)
Graduated In: 2005, 2011
Quick Stats on Being a Public Transit Consultant
Work Hours/Week: 40 hours
Work Hour Flexibility: Low
Quality of Lifestyle Outside of Work: High
Work Stress Level: Low
Level of Routine Work: Low
Interaction with Co-Workers: Medium
Pay Level (out of 5): $$$
Life of a College Grad Public Transportation Planner
I am a transportation consultant for state and local government agencies. When agencies want to develop a transit system, such as high speed rail, light rail, or heavy rail, I help ensure that they meet federal requirements, utilize smart growth principles, and maximize multimodal transportation options.
Transit Planner's Daily Routine:
7:00 AM Wake up
7:30 AM Take the bus to work
8:00 AM Arrive at work, answer emails, three or four meetings through the week, spend a few hours a day writing reports and making maps/graphics
12:00 PM Lunch
1:00 PM Continue working
5:00 PM Leave work
6:00 PM - 7:30 PM Yoga
8:00 PM Dinner
8:00 PM - 10:30 PM Free time
10:30 PM - 11:00 PM Sleep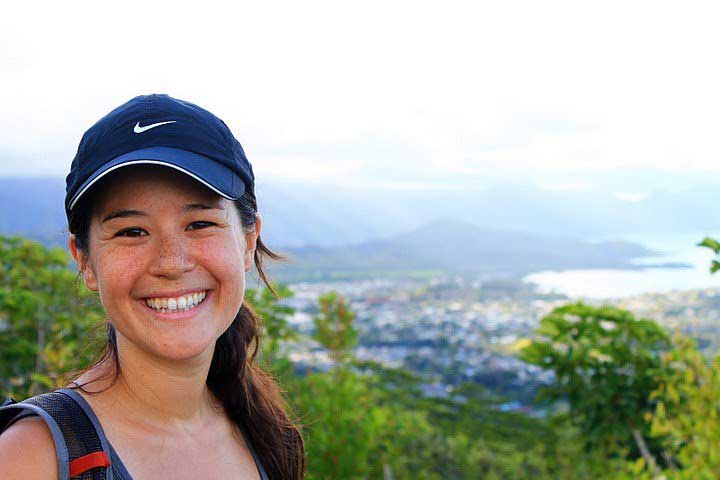 How To Get Into The Field
I studied urban studies (geography) in undergrad and urban studies in graduate school. I took a combination of highly theoretical classes (theory informs practice) and practical courses that focused on developing concerete skills. After undergrad, I spent four years in a non-planning related field (teaching abroad), but I've found those skillsets to be highly transferrable. I got my current job by cold calling various planning firms in Honolulu. I was in Ithaca (at grad school) when I started my job search and I found it challenging to find jobs through traditional job application sites. I knew one of the largest transportation infrastructure projects was being built in Hawaii, so after taking the plunge and moving to Honolulu, I decided to cold call all of the planning firms as well as the transit agencies. I ended up with two job offers and ended up working as the consultant for the transit agency.

What Do You
Really
Do?
On a day-to-day basis I make a lot of maps using ArcGIS, a computer software that allows you to analyze and overlay data onto geographic coordinates. These maps can range from hazardous waste analysis to bus route maps to cultural place identification maps. I also facilitate coordination between various stakeholders. I attend meetings with engineers, architect, public relations professionals, as well as outside agencies like the EPA, native Hawaiian organizations, and historic preservation organizations. I also occasionally participate in community meetings in the evenings.

Pros/Cons of Your Job
I enjoy having a large and visible impact on the way that people live, work, and play in their city. After the urban sprawl and unsustainable, inequitable development that occured in the 1970s-90s, I feel driven and passionate about making transit-oriented, pedestrian friendly environments built to the human scale. As a consultant, it's frustrating when the client doesn't agree with your suggestions, or makes poor decisions. Also, the nature of consulting is to work yourself out of a job, which is somewhat stressful. This career path is good for people who have both quantitative and qualitative aptitude and strength in interpersonal relations. The field of planning would improve greatly if it attracted more professionals with backgrounds in real estate and civil engineering.
My Hawaii Home I Rent: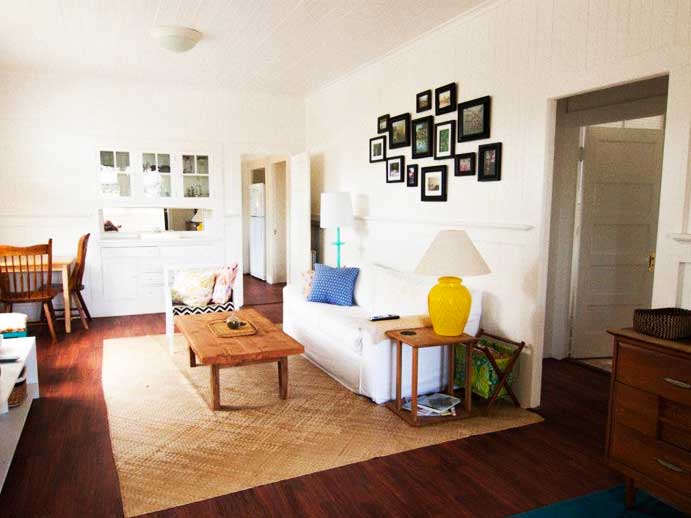 Quick Stats on Honolulu, Hawaii:
Job Opportunities: Medium
Competition for Housing: Medium
Housing Cost: High
Population of Young People: Medium
Nightlife: Medium
Safety: High
Biggest Industries: Military, Hospitality, FIRE
The Life of a College Grad in Honolulu, Hawaii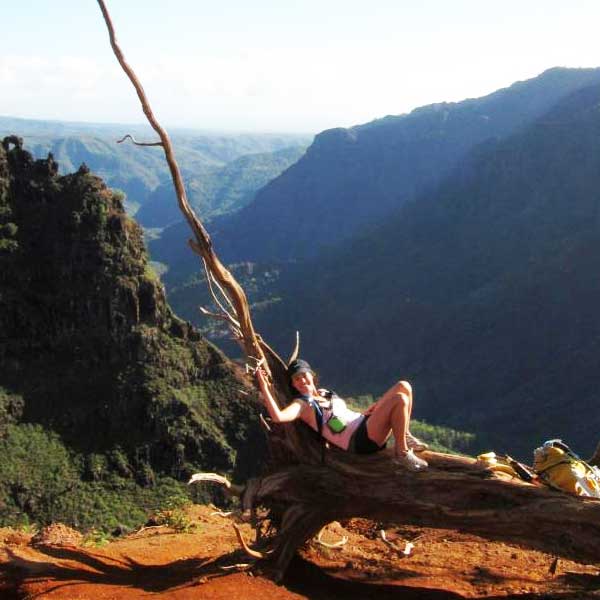 What's it Like to Live Here?
As you would expect, Honolulu is great! The sun always shines, you get rainbows on even dreary days, and there's no derth of fun activities. It has a small town atmosphere, that can feel kind of restrictive at times, but if you are flexible and can roll with the punches, it's a great place to live. I imagine Honolulu would be an even better place to live if you were in a relationship or married. The singles scene isn't stellar, but not horrible either. Hawaii is a great place to live if you are highly motivated, because there is a lot of brain drain and employers and looking for solid employees. Salaries tend to be lower than on the mainland unless you want to work for the military or a national organization

How Did I End Up Here?
I moved to Honolulu on a whim, and stayed because I had a good job and the quality of life was nice. My life prior to living in Honolulu is a little convoluted. I grew up on the east coast, went to undergrad at Haverford College in Pennsylvannia, did the JET programme (teaching English) for three years in Japan, moved to Hawaii and worked for an insurance company for a year before going to grad school at Cornell in Ithaca, NY. Prior to moving to Honolulu, I had some friends who grew up here who I met while I was in Japan. They made my transition to Honolulu easy, because I already had a social network. Honolulu is quite cliquey, so I think it would be a difficult place to adjust to if you didn't know anyone here beforehand.

My Set-Up
I found my house on Craigslist and roomed with two local women who I knew prior to moving back to Honolulu after grad school. Both of my roommates have since moved out of the house, but I haven't had any trouble replacing their spots with other professional and fun women. I find my roommates on Craigslist and it's been reliable and consistent. I have a 3 bedroom house which was built in the 1920s and recently recently renovated. It has a yard with lychee and mango tree! Our rent is $2100 total (700 each including water).
Closing Advice
Don't turn down opportunities and don't be afraid to cold call. I got my current job by cold calling and convincing my soon-to-be supervisor to interview. There wasn't a job available at the time, but the company was able to develop one a month of two later. I'd also recommend trying to move to secondary cities (anything other than NY, SF, DC, Chicago). You'll have a better chance of landing a good job and building your resume.