Quick Stats on the Vintage Porsche 911
Make and Model: Porsche 911 Carrera GT Silver
Year: 1970
Purchased New/Used:Used
MSRP: $35,000
Miles per Gallon: 12
Why Did You Choose This Car?
I've always wanted a vintage Porsche 911 growing up. I had seen one featured on the cover of a car magazine and fell in love. It has the classic shape and super sleek design. It reminds me of something James Bond would drive. And after research, I learned that it drives like a dream. I saved up for a year working at a car dealership and did very well for myself. As soon as I could afford one, I bought it. This is definitely not a practical purchase! This is a driver's car. Unlike most classic vintage car owners, I drive my 911 everyday and I drive it hard.
Porsche Photo Gallery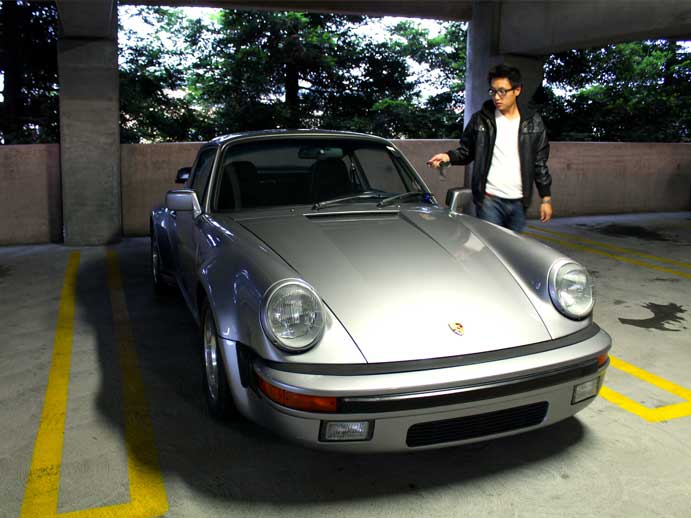 Porsche 911 Carrera GT
The 911 has a Carrera GT silver paint job with a 930 tubro wide body. This car is my baby. I take super good care of it. I actually own five cars in San Francisco. This is the only car that I pay for a garage parking space.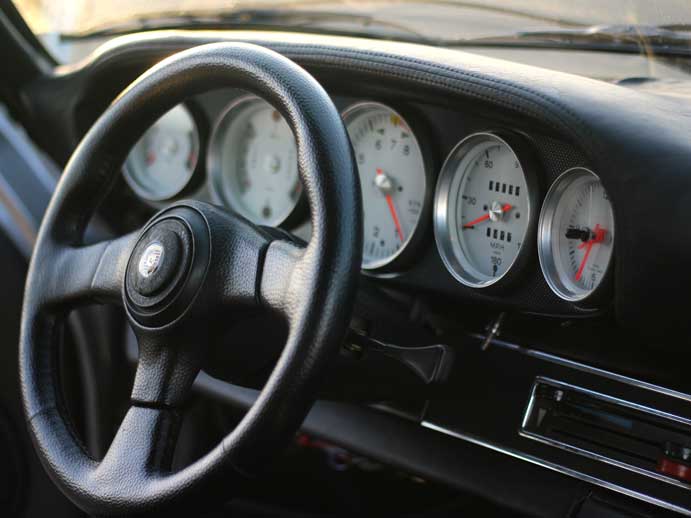 Porsche 911 Dash
The 911 has one of the coolest dashes I have ever seen. It truly feels like you're in a cockpit of a fighter jet. It has a classic vintage style interface that you can't find in other cars. When I'm behind the wheel of this car, I definitely feel like I'm flying a plane.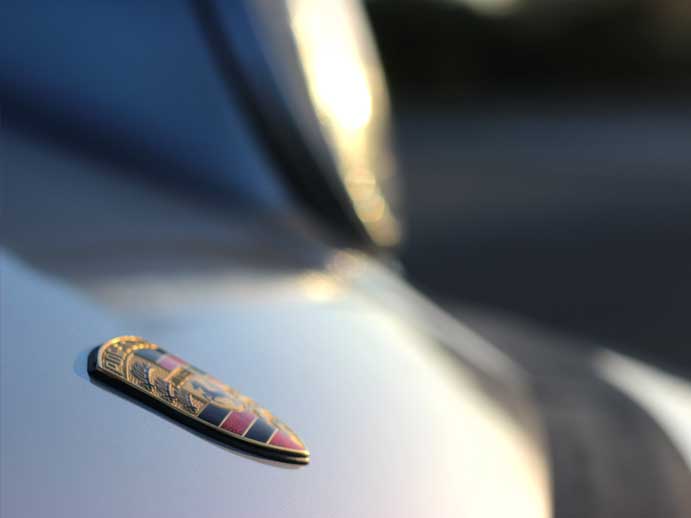 Porsche Emblem
Even the emblem is beautiful. Coming from a design background, I get excited for these small design details. Porsche's classic shield emblem signifies a time when cars were well built well for design and functionality.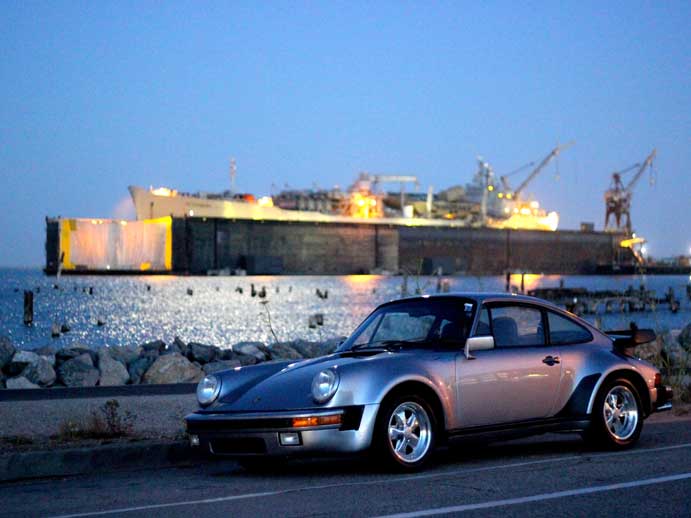 Porsche On The Road
This picture was taken at the loading docks in San Francisco Dog Patch area. Its usually secluded but its got amazing views. As mentioned before, unlike many vintage car owners, I actually drive my Porsche a lot. What good is a car if you can't get any use out of it? Check out the video I created of my car below.
Video of My Porsche
Parking in San Francisco
I live in San Francisco and the parking is a nightmare. On top of this, I have five cars! San Francisco does not have much room for parking garages. I do have one stall in the building I live in (which I use to park my Porsche). For the other four cars, I pay for street parking. I spend my time strategically parking each car to avoid street cleaning or other parking citations. This is a pain especially because I need to move each car at least once per week!
Closing Comments
This car is not good for anyone who is in financial debt. A Porsche is not the most practical nor efficient car. It is a drivers car, however. The insurance is only about $500 a year since its registered under a classic and "rarely driven." Lets not even get into fuel economy.