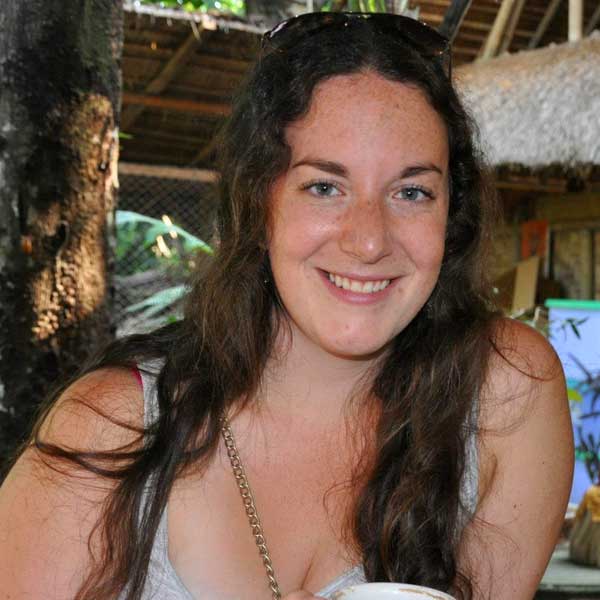 Name: Emily
Career: Account Manager
Company Field: Advertising
Located In: New York City, New York
Grew Up In: Westport, Connecticut
Graduated From: Cornell University
Majored In: Hospitality Management, Concentration in Marketing and Beverage Management
Graduated In: 2011

After College Lifestyles
Advertising
New York City
Cornell University
Emily is an Account Manager at a Media Advertising company in New York City. NYC is the home of leading advertising firms across the globe. It is interesting how Emily writes that communication and time management play a large role in her position. In addition, get an apartment tour of Emily's New York City home.
Overview:
Name: Emily
Career: Account Manager
Company Field: Advertising
Located In: New York City, New York
Grew Up In: Westport, Connecticut
Graduated From: Cornell University
Majored In: Hospitality Management, Concentration in Marketing and Beverage Management
Graduated In: 2011
Quick Stats on Being a Media Advertiser
Work Hours/Week: 50
Work Hour Flexibility: Medium
Quality of Lifestyle Outside of Work: Medium
Work Stress Level: Medium
Level of Routine Work: Low
Interaction with Co-Workers: High
Pay Level (out of 5): $$$
Life of a College Grad Media Advertising Account Manager
The media industry is all about marketing to the right person with the right product at the right time. I help my clients make that happen by building out smart strategies alongside traditional media and creative agencies for one comprehensive plan. We then turn that strategy into a real marketing campaign with the purpose of meeting and surpassing whatever goals were set.
Project Officer's Daily Routine:
8:30 AM Wake up, get ready
9:00 AM leave for work
9:30 AM Arrive at work, and eat some breakfast. Work through emails.
12:00 PM Check campaign status & results, and issue optimizations
1:30 PM Lunch
2:00 PM Video conference with team and client or creative agency to discuss live campaign status and planned campaign strategy/logistics
3:00 PM Work on presentation slides that review strategy or performance & more emails!
7:00 PM Go to drinks with work folks
9:00 PM Arrive home, and cook or go to dinner
10:00 PM Read, watch TV, relax!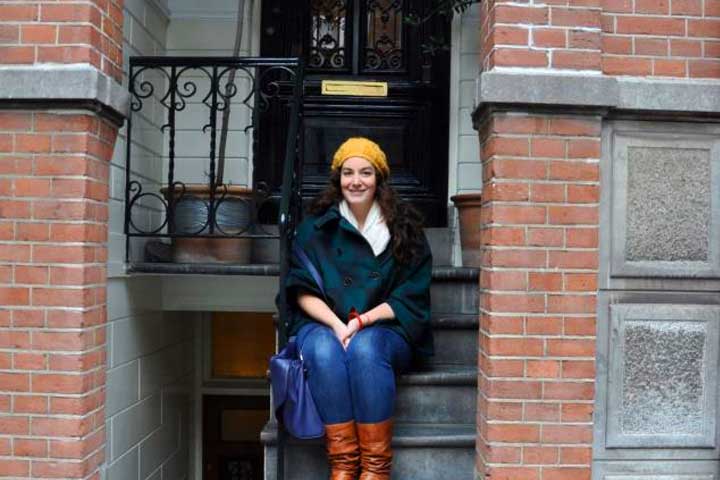 How To Get Into The Field
People in media come from all different backgrounds, but it's primarily a people business; as such, even though I knew little about the industry before joining it, I was prepped by a hospitality degree to be a people person. Having marketing internships during college definitely helps make your application stand out to the premiere agencies, but an eagerness to learn and a tenacious work hard/play hard attitude are what will make you succeed here.

What Do You
Really
Do?
To describe my job in one word, I would say "communicator." It is my role to help bring strategy to life by being the main communicator between my internal clients (all of the teams within my company that help make things happen) and my external clients (including the client we're doing the advertising for as well as the creative and partner agencies). I make sure these teams run together like clockwork. This means a lot of meetings, a fair amount of presentations, and a ton of team work. It's also my job to develop relationships with publishers, so yes, that means a fair amount of lunches, dinners, drinks, mani/pedis, etc.

Pros/Cons of Your Job
I found my job by first deciding the job functions I wanted to do, and then researching which roles fit those functions. I wanted to be in marketing but didn't want to stare at a computer all day. Media is fast-moving, intellectually challenging, and never boring. We are definitely kept on our toes by the client, but alongside the excitement can also come stress. It takes a level headed person with excellent time management, above average communicative skills, and an established method of coping with and overcoming stress to succeed here. It's not for the weary, but being on the fore-front of an industry is a thrill.
Tour My New York City Apartment
Quick Stats on New York City
Job Opportunities: High
Competition for Housing: High
Housing Cost: High
Population of Young People: High
Nightlife: High
Safety: Medium
Biggest Industries: Technology, Finance, Hospitality, Law, Retail, Transportation, Tourism, Real Estate, Theater, Fashion, Advertising
The Life of a College Grad in New York City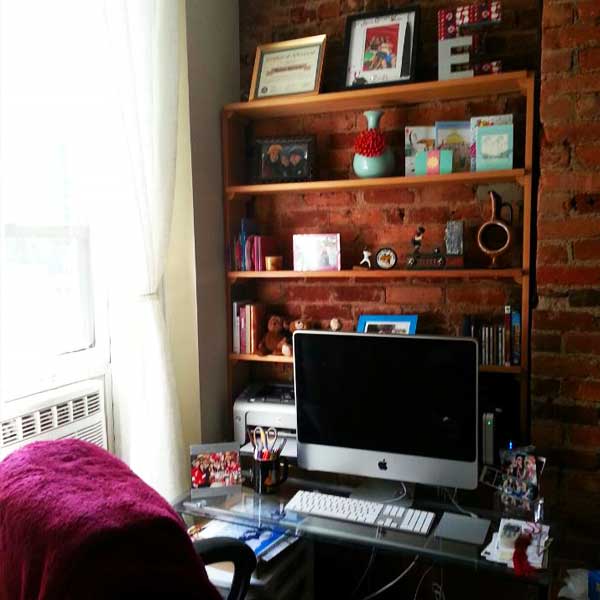 What's it Like to Live Here?
Living in NYC is like living nowhere else. There is no end of things to do or see or experience. From some of the best restaurants (both well-known and well-hidden), to world-class theater and museums, to expansive parks, to festivals, fairs, markets, and concerts, there is always something going on, no matter what your cup of tea is. It's easy to get around using the Subway system, though walking is a way of life here. It can get a bit hot in the summer, so get an apartment with A/C or be ready to take weekend trips to the shore in the summer.

How Did I End Up Here?
I grew up in Connecticut, so we'd come into the city for special occasions or school field trips. While I'm still a little country at heart, I wanted to spend my 20's in the hustle and bustle of a city where so many of my friends currently are. With my parents and a few friends close by outside the city, I can still escape to a beach or a backyard when I want!

My Set-Up
I live with my boyfriend in Brooklyn in a 1 bedroom, 1 bathroom apartment of an old townhouse. It's pretty spacious by city standards, and boasts a beautiful exposed brick wall which I never dreamed I'd have. We're still getting moved in, but already exploring the neighborhood and loving every bit of it.
Closing Advice
Make your own opportunities to stand out. Whether it's taking a standard internship and proposing your own project ideas that align with what you're passionate about, or picking a hobby/extracurricular that really sticks out on a resume (and that you're actually interested in), or seeking out chances to get involved in whatever you're passionate about, do it! Nobody will hand those opportunities to you, but they are what make you an interesting person and an excellent job candidate.