Name: Ryen
Career: Marketing
Company Field: Online
Located In: San Francisco Bay Area, California
Grew Up In: Honolulu, Hawaii
Graduated From: Cornell University
Majored In: Hospitality Marketing Strategy and Information Systems
Graduated In: 2011

After College Lifestyles
Marketing
San Francisco Bay Area
Cornell University
Ryen is an Internet Marketer living in the San Francisco Bay Area. His work does not consist of the normal nine-to-five job. Because he works from home, he creates his own hours and works 7 days a week. However, he does splurge on his apartment, as you can see from his photos, because he spends all his time there.
Overview:
Name: Ryen
Career: Marketing
Company Field: Online
Located In: San Francisco Bay Area, California
Grew Up In: Honolulu, Hawaii
Graduated From: Cornell University
Majored In: Hospitality Marketing Strategy and Information Systems
Graduated In: 2011
Quick Stats on Sales
Work Hours/Week: 56
Work Hour Flexibility: High
Quality of Lifestyle Outside of Work: High
Work Stress Level: Low
Level of Routine Work: Medium
Interaction with Co-Workers: Low
Pay Level (out of 5): $$$$
Life of a College Grad Internet Marketer
As an Internet Marketer working from home, my work does not consist of the normal nine-to-five job. In fact, I create my own hours and must always be on call 7 days per week. However, this does allow for a lot of flexibility (I can get errands done during the day, work mornings and evenings, and not have to commute). Many of my business calls occur either in the morning (with people in New York) or the evening (with people in Hawaii).
Internet Marketer's Daily Routine:
9:00 AM Wake Up, Check Email
10:00 AM Make Breakfast
10:30 AM Check online campaign results and adjust/create new campaigns
11:00 AM Morning Phone Calls to update campaign plans
11:30 AM Implement new campaign plans
2:00 PM Lunch Break & Run Errands
3:30 PM Continue new campaign implementation
5:00 PM Go to the Gym
7:00 PM Work Phone Call (updates on plans) and implementation
9:00 PM Cook/Grab Dinner
10:00 PM Phone Calls with Programmer and Designer for implementations
12:00 AM Complete work and relax. Go to bed by 1:00 AM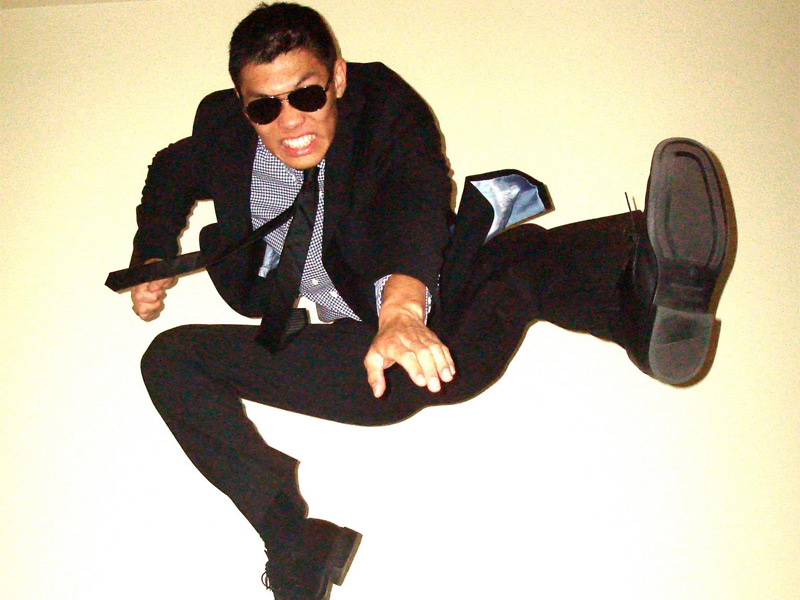 How To Get Into The Field
In college, I studied marketing strategy and information systems. I knew I wanted to work in the online field (which there weren't many college courses for). The college courses I took focused primarily on upper-level marketing; not how to create and manage an online campaign. I needed to get experience and gain knowledge especially in the online field (where I planned to work). I did my senior project on the international expansion of Yelp.com. In order to break into the field when I graduated, I read a lot of books, networked, and started at an internet marketing firm for hospitality (that taught me all about organic, paid, and social media marketing). I think this is one of the most important things you will need to do if you want to get into this field especially because it requires a very specific skill base and knowledge.

What Do You
Really
Do?
My daily job consists of creating and designing online campaigns to drive traffic to a website and get people to "convert." I do a lot of A/B testing to perfect the landing pages, banners, and ads in order to increase click-through rates and conversion rates. I have daily calls with the designers, programmers, and Google in order to communicate my campaign ideas.

Pros/Cons of Your Job
I like Internet Marketing because the field is fast-paced and allows me to see the results of my actions almost instantly. However, I do find that there is a lot of "shooting in the dark." It is often very frustrating when many campaigns "miss." I would highly suggest this career to someone who likes a fast-paced environment with a hands-on approach to work (who doesn't mind having to start from scratch often).
Tour My San Francisco Bay Area Apartment:
Quick Stats on the San Francisco Bay Area
Job Opportunities: High
Competition for Housing: High
Housing Cost: High
Population of Young People: High
Nightlife: High
Safety: Medium
Biggest Industries: Technology, Mobile, Online
The Life of a College Grad In The San Francisco Bay Area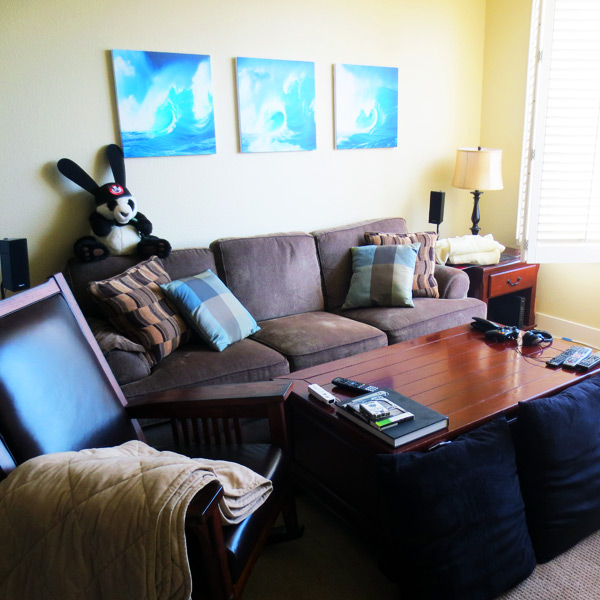 What's it Like to Live Here?
The San Francisco Bay Area is an exciting place to live if you are interested in technology, new start ups, and upcoming trends. I quickly learned that hundreds of new innovative startup companies are lauched and funded daily. This innovation is a daily inspiration for me. In addition, Northern California has optimal weather for most of the year (excluding December through February) ranging from 70 to 80 degrees: way better than the bitter winters on the East Coast. However, people here tend to be a lot smarter/nerdy; but this is a bonus for me!

How Did I End Up Here?
I was born and raised in Hawaii and went to college in New York. By senior year, I had had enough of the East Coast and was ready to live closer to home. I had spent two summers in Los Angeles, but found the traffic unbearable. Soon after I had decided to work in Internet Marketing, I learnerd that all of the big companies (such as Google, Bing, Facebook, Yahoo, Apple, Twitter, Sony, HP, etc.) resided in Silicon Valley. And I decided this was the place for me.

My Set-Up
I live in a two-bedroom two-bathroom flat with a roommmate. We are good at coordinating expenses and go to the gym every day. My apartment's rent is on the high side; however, I value its location and people in the building. In addition, since I work from home, I'd rather pay more for a place I'm going to be spending the majority of my day in.
Closing Advice
I found adjusting to life after college to be difficult. Suddently I found that I didn't have any time for anything other than work. When I was in school, I only had one priority: studying. Now, I have to worry about hundreds of more things. I believe that time management is incredibly important. Don't lose touch with your friends and who you were!