Receive an Amazon.com Giftcard On Us:
We'd like to reward our biggest contributors with up to $30 to Amazon.com!


Submit Your Life After College*:
Share Your Lifestyle After College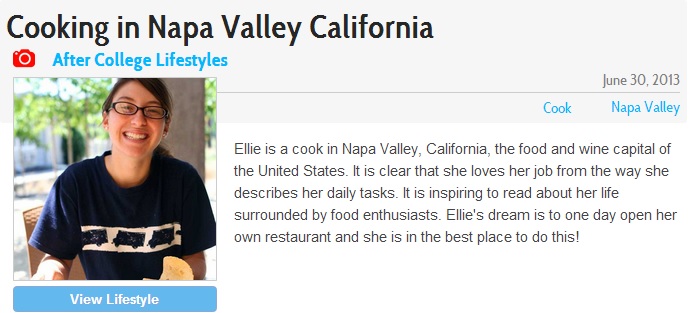 Help others by sharing your lifestyle after college. Describe what your job is really like. And give an insider look into life in your location. View an example here: Cooking in Napa Valley California
Share Your Stories and Advice After College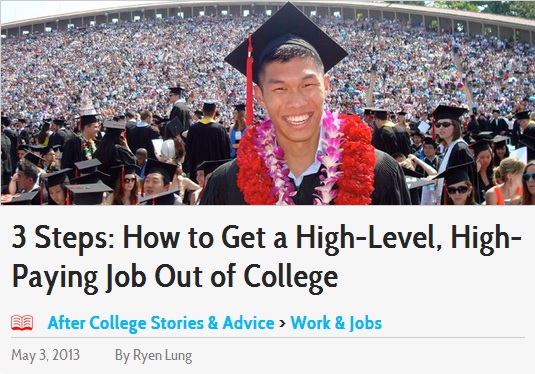 Share your stories and advice after college. Make a direct impact on another's life after college by sharing your valuable knowledge about Work & Jobs, Hardships, Financial Advice, Cooking, and Health. View an example here: How To Get a Job, 9 Ways to Save Money After Graduating, How to Upgrade From Your College Ramen.
Share a Photo Tour Of Your Life After College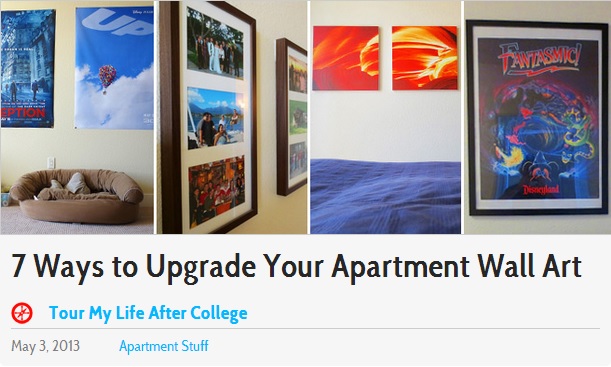 Share an in-depth photo tour focusing on a specific part of your life after college. Show off your prized posessions and collections to inspire others in the following areas: Apartment Stuff, Grocery Hauls, Closet Tours, and Cars. View an example here: Apartment Wall Art Tour, Costco Grocery Haul: Food for the Week, Buying a Porsche After College, Men's Work Style Closet Tour
*Benefits of Sharing Your Life After College: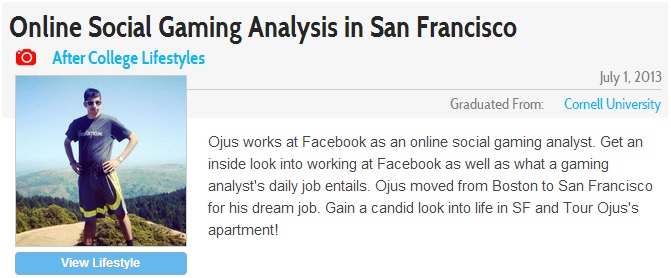 Help Others Figure Out What To Do After College
It is hard to make career choices after graduating and adjusting to a new lifestyle. Here is your opportunity to be the star and influence others' decisions for life after college.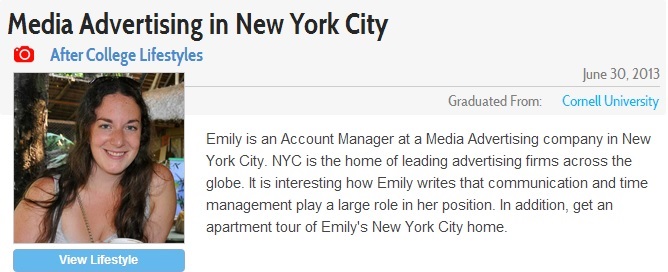 Represent Your Alma Mater
Inspire current students at your university. Help show what graduates from your university do after college.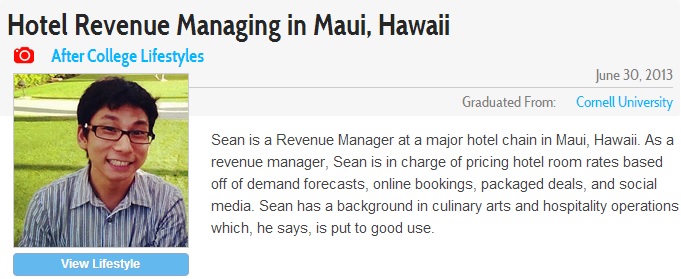 Become a Published Writer
If your submission gets published, you will have a legitimate source to cite on resumes and Linked In. Share your publication! You will have the ability to promote your company (provide a backlink, if you'd like).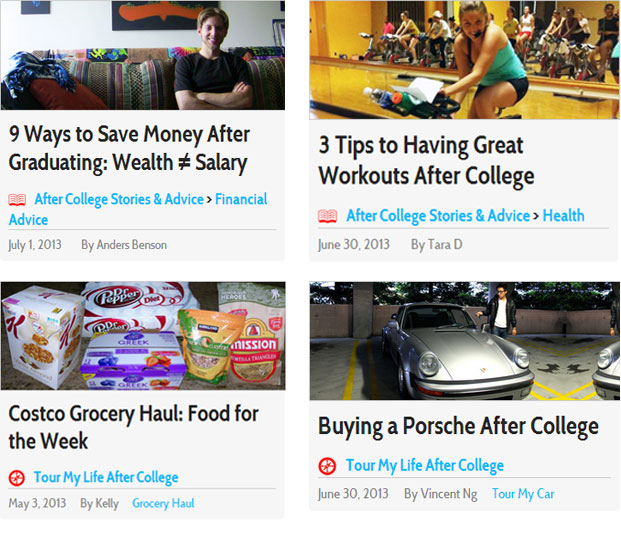 Total Privacy
Your name won't appear in Google searches *unless you explicitly state that you want this.* (Your name will not be tagged in the website's metadata.) You also have the ability to change your name if you'd like. LifeAfterCollege.com focuses on your profession, not the company you work at. Have the freedom to speak about your career without mentioning the company you work at.
**Requirements to Submit Content: You must be 18 years or older, preferably a recent college grad (1-4 years out), and you must have attended college. You must be currently working in order to fill out "Lifestyles" section.

Contact us