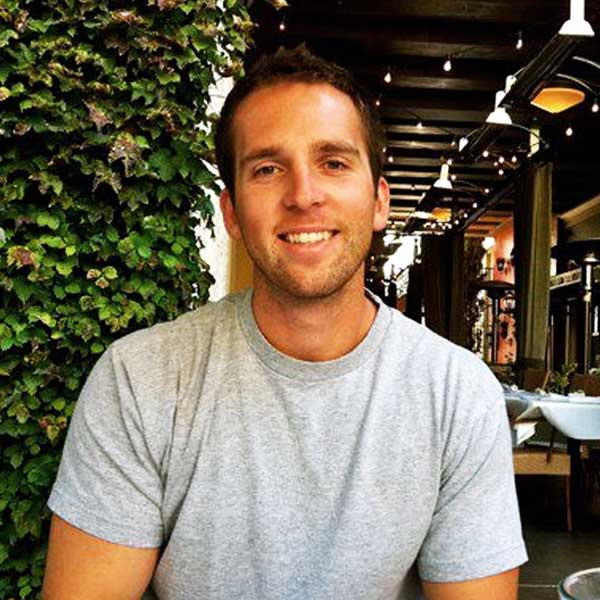 Name: Chris
Career: Sales Account Executive
Company Field: Social Media
Located In: San Francisco Area, California
Grew Up In: Bellevue, Washington
Graduated From: Santa Clara University
Majored In: Marketing
Graduated In: 2011

After College Lifestyles
Sales
San Francisco Bay Area
Santa Clara University
Chris works at Google as a sales account executive in the social media department. Learn what his daily job at Google in internet sales entails and what it's like to live in the booming Silicon Valley, the technology and start-up capital of the US. This is definitely an exciting place for a new college grad to live and do business as you will find out!
Overview:
Name: Chris
Career: Sales Account Executive
Company Field: Social Media
Located In: San Francisco Area, California
Grew Up In: Bellevue, Washington
Graduated From: Santa Clara University
Majored In: Marketing
Graduated In: 2011
Quick Stats on Sales
Work Hours/Week: 45-50 hours
Work Hour Flexibility: Medium
Quality of Lifestyle Outside of Work: High
Work Stress Level: Medium
Level of Routine Work: Medium
Interaction with Co-Workers: High
Pay Level (out of 5): $$$$
Life of a College Grad Sales Account Executive
I work for Google's social media team, and the majority of my work is focused on trying to find new business, which entails performing a lot of outbound activity (emailing/cold calling). Most of the work is done over the phone but depending on the client and their location, in-person meetings will take place. I work with a variety of younger peers who's knowledge of social media is much more advanced than most marketing managers/directors so there's a large amount of education that goes into our sales process.
Sales Daily Routine:
6:15 AM Wake Up
7:00 AM Commute to work
7:30 AM Get breakfast from the cafeteria
8:00 AM Return email and plan who to reach out to & what calls I need to prepare for that day
8:00 AM - 11:30 AM – Call/email prospects or have meetings that were previously scheduled
11:30 AM - 12:30 PM – Get lunch with teammates
12:30 PM - 4:30 PM – Continue reaching out to prospects. Depending on the day I'll also use this time to meet with co-workers to strategize on deals
4:30 PM - 6:30 PM – Workout on campus
7:00 PM – Grab dinner from cafeteria and commute home
7:30 PM – Shower from gym and watch tv/read online
9:30 PM – Wind down and go to bed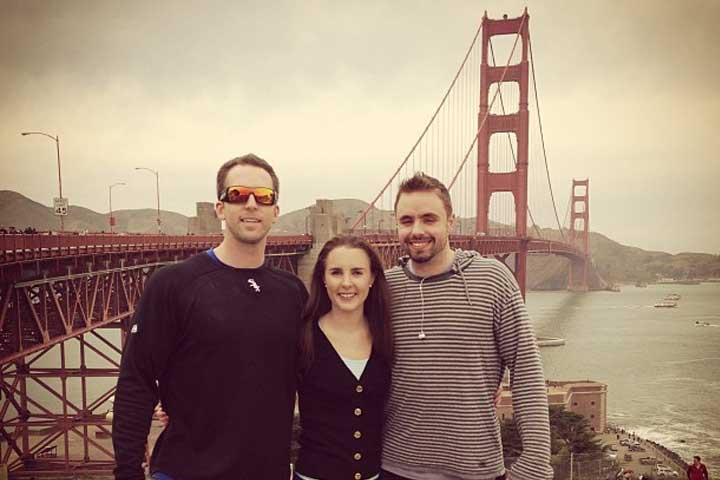 How To Get Into The Field
I studied Marketing with an emphasis in Business Technology (at Santa Clara University) so while I have never personally done Marketing for a company, my background is well suited for sales in the Marketing industry. Having a technical background also really helps as more and more people spend time online and brands are trying to get in front of this audience. I initially applied for the entry level, lead generation position, and over time was promoted to conduct the entire sales process.

What Do You
Really
Do?
I do a combination for cold outbounding (emailing & calling marketing directors from brands of all sizes) trying to develop new business. I also receive warm leads from people who download white papers/reports off of our website or sign up for accounts and will set up phone meetings with them to understand their broader business objectives so that I can make a business case for our social marketing platform. Once I have these meetings, I will typically have to do screen-shares so that people can see how the software works. I often times work with a brand's agency depending on their relationship and who manages their social media marketing. I do have a lead generation teammate who helps me find contacts (from Salesforce or LinkedIn), and typically take a brand through the entire sales process.

Pros/Cons of Your Job
I love the people I work with. It's a fun, young, and vibrant group, but being in sales can often times be a grind when you're not closing business consistently. I don't enjoy the outbounding, but when calling from Google, people are much more receptive and open than they are when you're calling from a brand they've never heard of. Additionally, it's difficult to sell people on the value on social media because brands aren't able to effectively measure the impact it has when compared to more traditional forms of digital marketing so it's often hard to get someone to feel comfortable spending money with us (even though we're a fraction of the cost they spend elsewhere). I do enjoy the sales aspect of having the ability to make more money based on your performance, and helping bring life to an emerging industry (social media). I also wish that more of the business was done in-person versus over the phone.
Tour My San Francisco Bay Area House:
Quick Stats on San Francisco Bay Area
Job Opportunities: High
Competition for Housing: High
Housing Cost: High
Population of Young People: High
Nightlife: High
Safety: Medium
Biggest Industries: Technology, Finance, Accounting, Consulting, Start Ups
The Life of a College Grad In the San Francisco Bay Area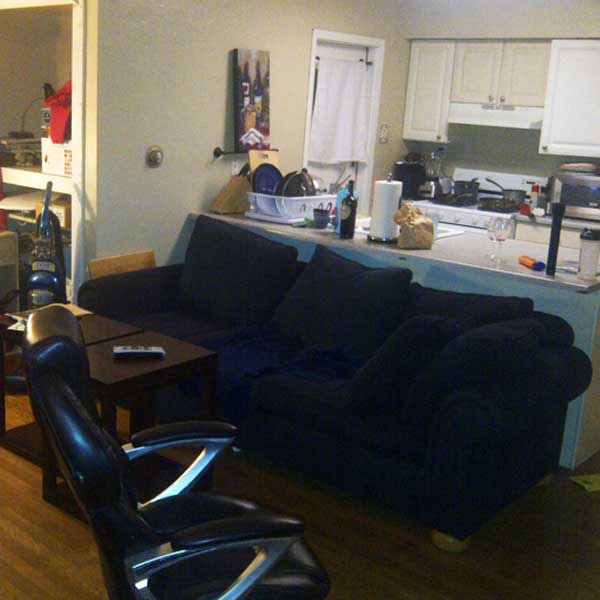 What's it Like to Live Here?
I live in San Jose, CA but the majority of my coworkers live up in San Francisco which is about 45 minutes North. The Bay Area in general is a nice place to live, but it's also very expensive and competitive. The South Bay (SJ, Mountain View) has much nicer weather and more affordable housing (but still expensive). San Francisco is crazy expensive, terrible for parking (if you have a car) and often times much colder/cloudier than it's South Bay counterparts. It does have a lot of great outdoor activities to offer and amazing views, and phenomenal restaurants/places to go out at night, which make it fun. Public transportation is decent, which makes getting up to the City and back easy and effective.

How Did I End Up Here?
I grew up in Bellevue, WA and came down to Santa Clara University to play baseball. From there I wanted to stay in the Bay Area and built a network down here which made getting a job in this area easier than back home. I also have a car so I choose not to live in SF where the commute and parking are much worse.

My Set-Up
I live in a modest house with one roommate from college that I used to play baseball with. It's a two bedroom, one bath, and has a nice little front & backyard.
Closing Advice
I would recommend taking advantage of your network as much as possible when applying for jobs because that's ultimately how I found the company I started with out of college and am so glad I did. I would also recommend to not be afraid to take a risk on an opportunity that might pay less in salary for the experience you'll get with the job. Lastly, I'd say expect to work long hours and "pay your dues" when starting out because you're going to have to prove yourself before anyone is willing to give you more responsibilities.