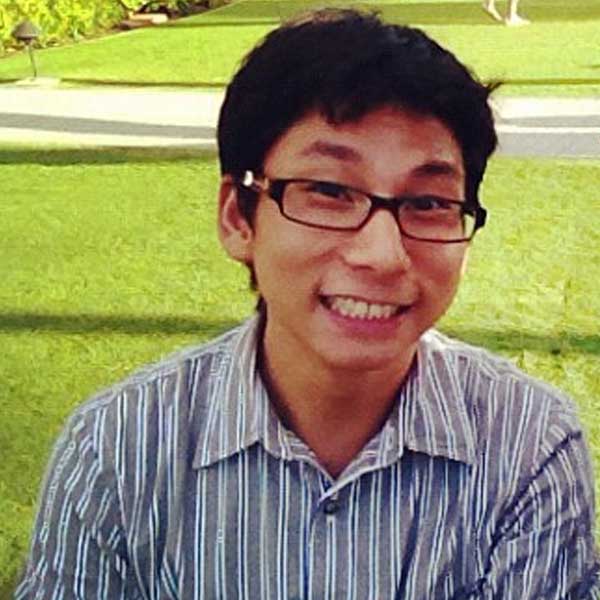 Name: Sean
Career: Revenue Manager
Company Field: Hotel Company
Located In: Maui, Hawaii
Grew Up In: Oahu, Hawaii
Graduated From: Cornell UniversityCulinary Institute of America
Majored In: Culinary Arts, Hotel Administration
Graduated In: 2008, 2011

After College Lifestyles
Revenue Management
Maui
Cornell University, Culinary Institute of America
Sean is a Revenue Manager at a major hotel chain in Maui, Hawaii. As a revenue manager, Sean is in charge of pricing hotel room rates based off of demand forecasts, online bookings, packaged deals, and social media.
Overview:
Name: Sean
Career: Revenue Manager
Company Field: Hotel Company
Located In: Maui, Hawaii
Grew Up In: Oahu, Hawaii
Graduated From: Cornell UniversityCulinary Institute of America
Majored In: Culinary Arts, Hotel Administration
Graduated In: 2008, 2011
Quick Stats on Being a Hotel Revenue Manager
Work Hours/Week: 50-60 hours
Work Hour Flexibility: High
Quality of Lifestyle Outside of Work: Medium
Work Stress Level: Medium
Level of Routine Work: Medium
Interaction with Co-Workers: High
Pay Level (out of 5): $$$
Life of a College Grad Hotel Revenue Manager
As a revenue manager, I'm responsible for assisting in setting the hotel room rates for a resort in Hawaii. While my main focus deals with online travel agents (OTAs), revenue management in Hawaii has a variety of challenges and unique situations that aren't typical in mainland or traditional hotels. For example, a large portion of our room nights come from traditional wholesalers and the Japan market. In addition to my primary role, I also play a secondary role at the resort as the social media champion. In this role, I take care of the social media initiatives, web editing and reputation management for the resort on the digital landscape.
Revenue Manager's Daily Routine:
6:30 AM Wake up and get ready
7:30 AM Workout
9:00 AM - 10:00 AM Arrive at work, check emails, run daily reports, check hotel room availability
10:00 AM - 11:00 AM Run reports, analyze forecasts, ensure hotel pricing is aligned
11:00 AM - 12:00 PM update company's social media feeds, respond to TripAdvisor and social media inquiries
12:00 PM - 12:30 PM Lunch
12:30 PM - 7:00 PM prep for meetings, continue to work on various work projects, catch up on anything that I didn't get to in the morning
7:00 PM Go home and make dinner
8:00 PM Catch up on TV shows
9:00 PM Work on various work projects, read a good book or play Mario Kart
9:30 PM Check work social media feeds with a nice glass of red wine
10:30 PM Sleep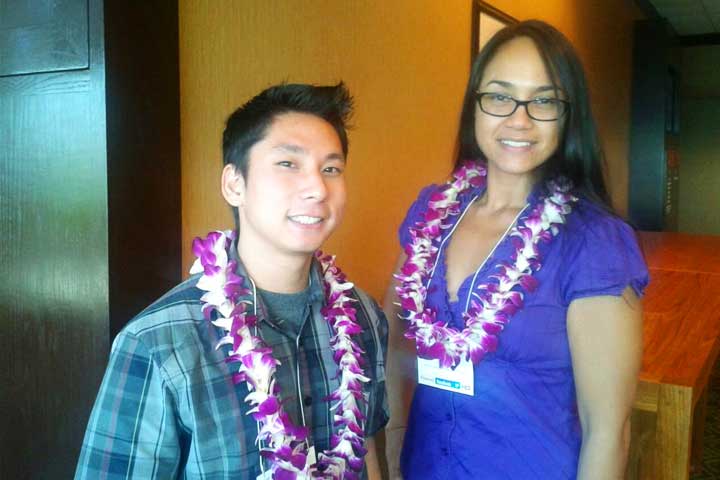 How To Get Into The Field
After graduating high school, I first attended the Culinary Institute of America where I received my Associates Degree. It was through this program that I was able to springboard to Cornell University's School of Hotel Administration. Both schools taught me a wealth of knowledge that I apply on a daily basis at work. When working in revenue management and in the hospitality industry in general, it is crucial to know and experience the world of operations management. I've learned that my background in the culinary arts and restaurant management has greatly prepared me for what I do today. When making decisions on package offerings, pricing and implementation, having an operations background assists with the logistics in key decision making processes.

What Do You
Really
Do?
On a daily basis I manage hotel rates and inventory as well as oversee the resort's social media initiatives. The world of hotel and restaurant operations is an ever-changing one and no one day is ever the same. Being flexible, agile, and ever-changing are crucial traits when working in the hotel resort industry because you're not only competing with hotels around you, but also with hotels and destinations around the world to always be the best.

Pros/Cons of Your Job
I enjoy my job because every day has a new challenge in store (this is both a joy and frustration of the job). While I am no longer in operations and in the restaurants, I do miss the rush and adrenaline from working in food & beverage. I think if you are to pursue a career in revenue management, a strong operations background is necessary as well as an analytical and leadership focused mind, and skill sets in computer programs (i.e. Microsoft Office Suite).
Tour My Maui Ohana Home I Rent:
Quick Stats on Maui, Hawaii
Job Opportunities: Medium
Competition for Housing: High
Housing Cost: High
Population of Young People: Low
Nightlife: Low
Safety: High
Biggest Industries: Hospitality, Restaurant, Tourism
The Life of a College Grad in Maui, Hawaii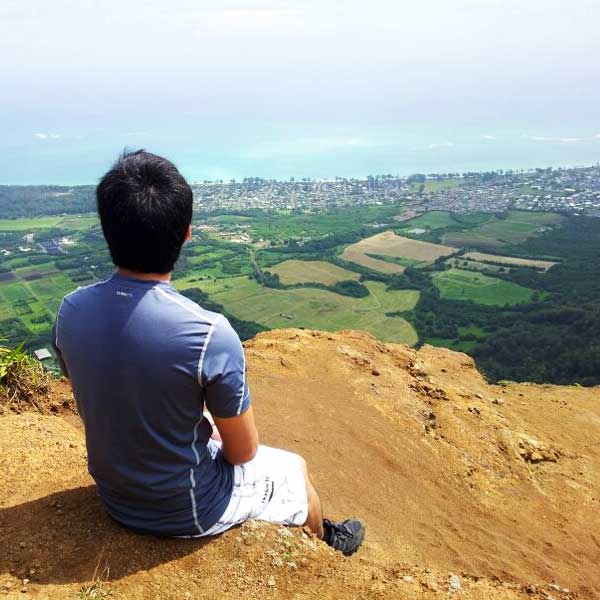 What's it Like to Live Here?
The people here are nice and I feel the community that I live in is a safe one (I can leave my doors and windows unlocked at night). There are people from all over that come to work and visit in the islands so you'll get to meet people from varying walks of life with varying experiences to share. In addition, if you enjoy the outdoors and water sports, then you'll definitely enjoy living in Hawaii. The temperature is your typical 75-85 degrees with "partly cloudy skies" and the trade winds help cool things down a bit. Watch out though because it sucks when the trade winds leave and the you're stuck with no wind and vog, yes vog. If you're wondering what that is, it's basically volcano ash in the air that sucks the life out of you.

How Did I End Up Here?
I grew up in O'ahu, Hawaii and went to public school through high school. I then went to school on the mainland and decided to return home for work. Living in Hawaii isn't all that it's hyped up to be sometimes as the islands differ greatly from one another. O'ahu is great because you have that city life; however, traffic is a headache there. Maui, Kauai, and the Big Island are a bit more rural and laidback; however, there's not much of a nightlife. Depending on what you want from living in Hawaii, I suggest choosing your island closely. In addition, it's always good to note that cost of living is high here and that gas, groceries and rent can be rather expensive.

My Set-Up
I currently live in a 1 bedroom 'ohana. Which if you're not familiar with what an 'ohana is, it not only means 'family' in Hawaiian, but also describes a living situation. Basically, it's a house that's cut up into sections where each tenant has their own section of the house with everything in it (bathroom, kitchen, bedroom, and separate entrance). Which I guess in a sense is like living in a big house with a bunch of families in it. And if you're still confused as to what this is, then just come to Hawaii to experience it yourself. Living in an 'ohana is an interesting living situation that may not be for everyone, but I'm fine with it.
Closing Advice
While I can't speak for everyone's experience, the first year to year and a half out of school was difficult for me, not so much adapting to life and the change of scenery around me, but more so that I'm faced with a real budget (car payment, rent, school loans (and lots of them), credit card, etc.). Depending on your financial situation, I quickly came to the realization that $50,000/yr salary doesn't get you very far. If I were to go back, I would've applied for more scholarships to help reduce the financial burden and look at my potential budget and expenses post-college while I was actually still in college to see what I can and cannot afford. Living on your own is expensive especially when you realize you have to buy things that you don't think of buying like plates, utensils, furniture, shelving, etc. Don't get me wrong, life after college is great, it's just some lessons learned along the way.

Be humble whereever you go and take advantage of all the things the area your living in has to offer because you may not have another opportunity like the present