Shopping for Groceries Around New York City
In order to buy local, I'll split up my grocery shopping between multiple stores so I know I'm getting the best quality and great prices. For produce, I stop by a green market just 2 blocks down that has everything from pineapples to basil to kale to grapefruits, all for cheaper than a standard grocery store. They typically have a much wider variety and fresher products. For seafood, I'll stop by a local shop called Fish Tails, or I'll walk to our local Union Market. When I do go to chain markets, I prefer Union Market since it's also great for cheeses, breads, and produce. Anything else that I can't find from a local grower, I can pick up at a MetFood, a typical grocery store at the end of my block.

This week's worth of groceries cost me just over $60. My green market haul cost $17, Fish tails was just $3.50, Union Market was $27, and MetFood was $16.
Seafoood from Local Markets in New York City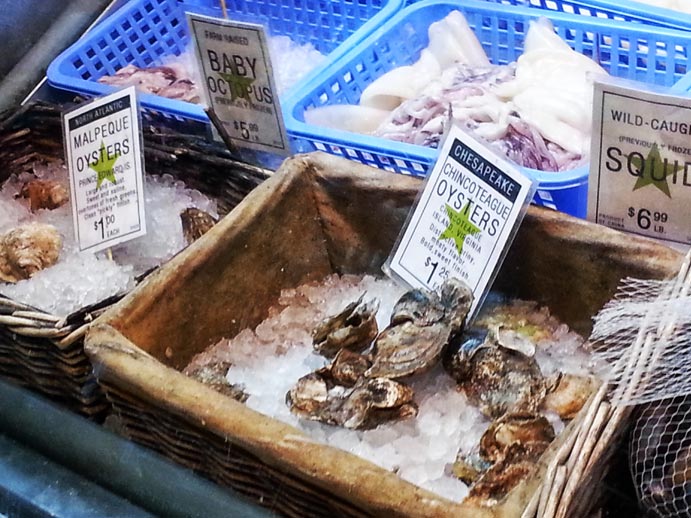 Oysters from Fish Tails, Seafood Market in New York City
I've recently gotten really into oysters and have starting shucking my own. A market down the street from me has a bunch of different varieties so I can set up my own little tastings. Fresh lemon and horseradish were also purchased to eat with the oysters!

Cost for Food at Fish Tails: $3.50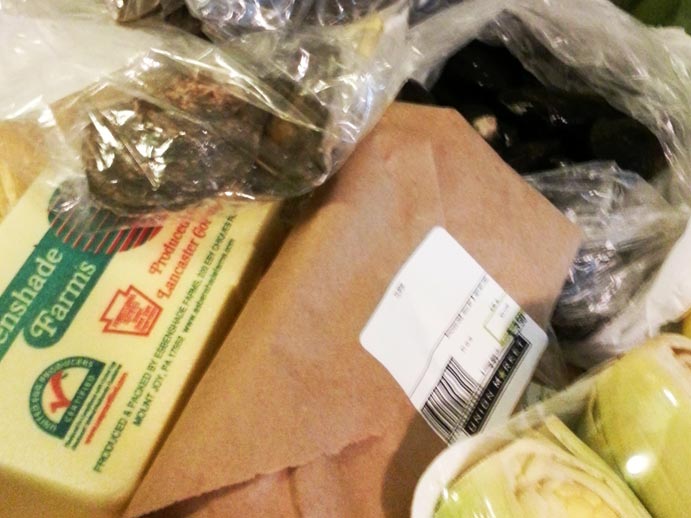 Seafood Haul from Union Market
PEI mussels, salmon, and tilapia make really simple, delicious, healthy dinners. I marinate the salmon in teriyaki sauce, and the tilapia with lemon and herbs. I steam up the mussels with some fennel, tomatoes, white wine, butter, lemon juice, parsley, shallot, garlic, and cayenne. The prep takes about 10 minutes, but it takes less then 5 to cook! You can also see some eggs here — I like keeping eggs in the house for easy breakfasts or dinners (if I get home late and am super lazy).

Cost for Food at Union Market: $27
Produce from Local New York City Markets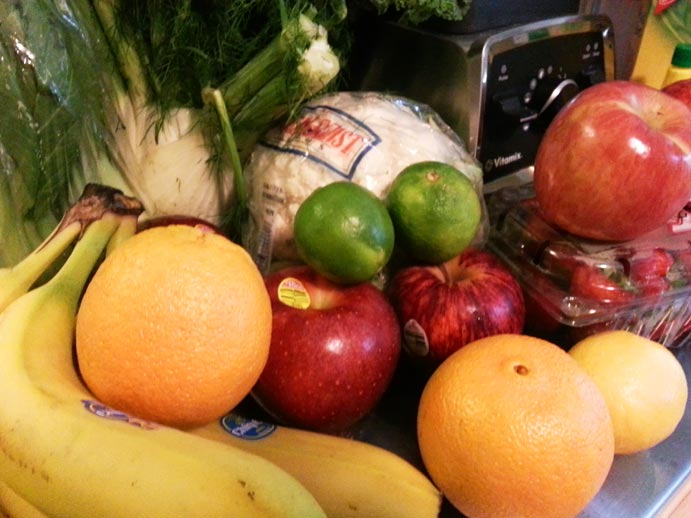 Fruit Haul from Green Market
A new fancy blender for my birthday means super quick yummy smoothies for breakfast! I like putting in bananas, apple, strawberries, and orange in the mix, so I keep my fruit bowl full for this.

Cost for Food at Green Market: $16 (includes vegetables below)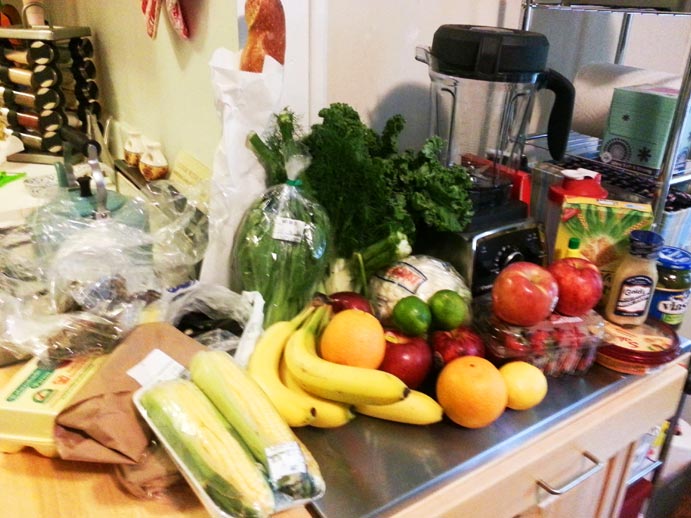 Vegetables Haul from Green Market
I like to eat seafood or chicken with some fresh veggies for a meal. This week, I picked up items that looked extra good at the market: fennel, kale, corn, bok choy, and cauliflower.

Cost for Food at Green Market: $17 (includes fruit above)
Food from New York City Grocery Stores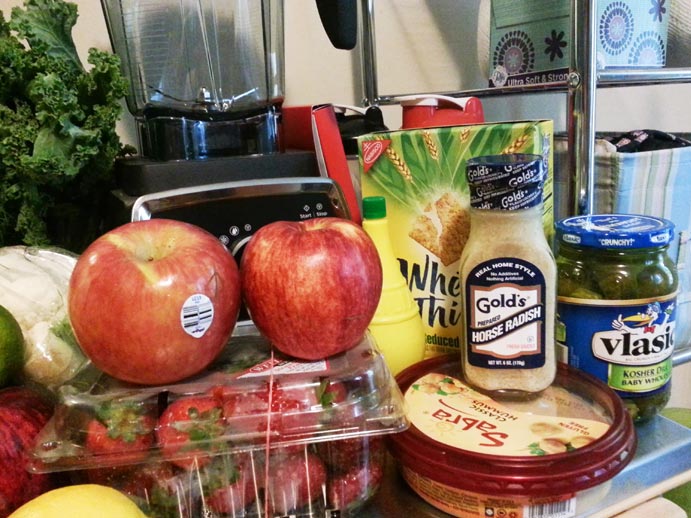 Snacking Groceries from MetFood
I like keeping little snacks around, like hummus, crackers, and pickles for when I need a salty kick. The horseradish was to eat with the oysters, though it's also good to make homemade cocktail sauce or add some heat to marinades.

Cost for Food at MetFood: $16
Local Grocery Shopping in New York City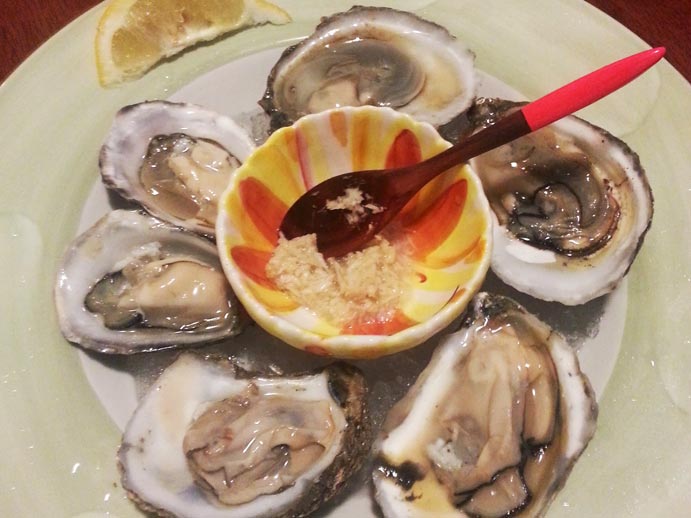 Buying local isn't always the cheapest, and it can be a pain to lug heavy bags of produce around, but it's definitely worth it. It requires flexibility and creativity in menu planning — I rarely come out of the store with what I intended to buy, because I just pick up what catches my eye! However, the food lasts longer, and honestly tastes better. I encourage everyone to take a walk through their local farmer's markets and buy local, seasonal food whenever possible!