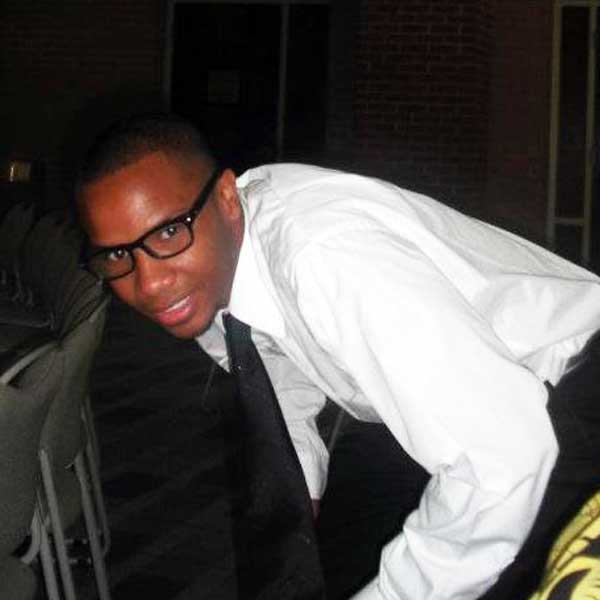 Name: Rich
Career: Peace Corps Volunteer
Company Field: Community Development
Located In: Puerto Quito, Ecuador
Grew Up In: South Florida
Graduated From: University of South Florida
Majored In: Communication
Graduated In: 2012

After College Lifestyles
Volunteering
Ecuador
University of South Florida
Rich is a US Peace Corps Volunteer located in Puerto Quito, Ecuador. Rich is a Community Health volunteer and his daily job entails educating the local community about proper hygiene practices and the American culture. See what Rich's life after college is like and how his degree in communications help prepare him.
Overview:
Name: Rich
Career: Peace Corps Volunteer
Company Field: Community Development
Located In: Puerto Quito, Ecuador
Grew Up In: South Florida
Graduated From: University of South Florida
Majored In: Communication
Graduated In: 2012
Quick Stats on Being a US Peace Corps Volunteer
Work Hours/Week: 30 hours
Work Hour Flexibility: Medium
Quality of Lifestyle Outside of Work: Low
Work Stress Level: Low
Level of Routine Work: Low
Interaction with Co-Workers: Low
Pay Level (out of 5): $$
Life of a College Grad Peace Corps Volunteer
As a community health volunteer for the United States Peace Corps, I am responsible for promoting positive health practices in my community and teaching my community about American culture. I do this by teaching hygiene, nutrition, sexual education, and basic English in the community primary and secondary schools, and the community health centers.
US Peace Corps Volunteer's Daily Routine:
7:00 AM Wake up,prepare breakfast, hygiene activities
8:00 AM Practice Spanish, meet briefly with counterpart organization
8:45 AM Plan and gather materials for that day's health lecture
9:30 AM Give health lecture (location varies between health center, primary, or secondary school)
12:00 PM Lunch
1:30 PM Meet with neighbors and community residents to discuss community needs
3:30 PM Free time to read or write
5:30 PM Prepare and eat dinner
6:30 PM Play basketball, soccer, or other exercise
8:30 PM Clean up the house, respnod to e-mails, get washined up for bed
10:00 PM Go to sleep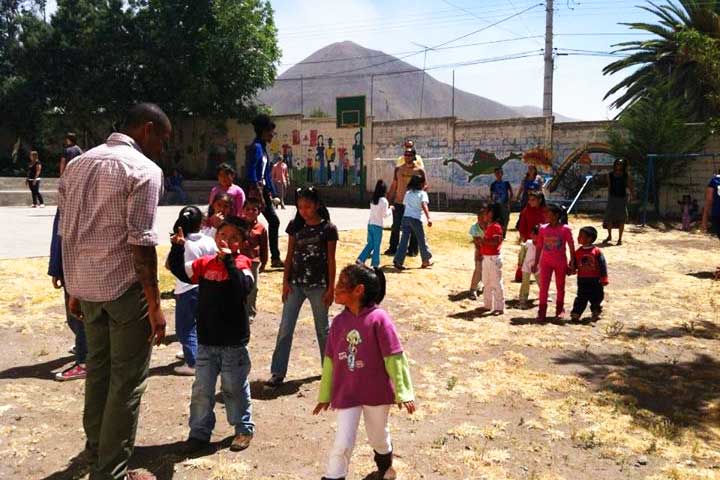 How To Get Into The Field
I studied communication during college, but I also participated in community service, health outreach, and undergraduate research (focusing on health communication topics) opportunities. I applied for the Peace Corps during the spring of my final year of college and a year later I was flying to Ecuador to start my Peace corps journey. The communication, outreach, and research skills that I learned in my undergraduate studies has helped me during my Peace Corps service by giving me the skills to integrate into my community much more easily. I encourage anyone interested in Peace Corps service to visit the website, as there are many opportunities available to people with a variety of backgrounds.

What Do You
Really
Do?
My day-to-day schedule varies significantly. Some days are spent at the community health centers teaching the importance of proper nutrition to pregnant mothers. Other days are spent teaching hygiene or sexual education at the secondary schools. There are also days where I spend the entire time talking to neighbors in order to find out what resources in the community are available.

Pros/Cons of Your Job
I am motivated by the idea that I am working to make positive changes in my community and that I also serve as sort of an ambassador for American culture. The difficulties are adapting to a different environment and culture (including learning to speak a different language), and that the changes I am trying to make in my community are not always immediately evident.
Tour The Host Family House I Stay At
Quick Stats on Puerto Quito, Ecuador
Job Opportunities: Low
Competition for Housing: Medium
Housing Cost: Low
Population of Young People: Low
Nightlife: Low
Safety: High
Biggest Industries: Agriculture
The Life of a College Grad In Puerto Quito, Ecuador

What's it Like to Live Here?
Puerto Quito, Ecuador is very small town with a population of less than 7000 people. The weather is hot year round, with a rainy and dry season. The people are very kind and family oriented, and the community is very safe. The biggest difference between our cultures is that Ecuadorians tend to be very indirect in their communication, and Americans tend to value privacy a lot more. For fun, people enjoy visiting the river that runs through town, and frequenting the many bars that surround the river. You can also always find people playing basketball, soccer, or volleyball at the community sports complex.

How Did I End Up Here?
Growing up in South Florida I do not think that I could have imagined living and working in Puerto Quito, Ecuador one day. Moving from a big city to a small town has been an interesting experience. The Peace Corps gives us our site assignments but they do somewhat do into account your skills and preferences. I thoroughly enjoy the tranquility of this small community and the closeness of the people.

My Set-Up
Peace Corps volunteers in Ecuador are required to live with a host family for the first few months in order to improve on the language and get better integrated into the community. I am living with an older couple who have plenty of children and grandchildren that visit frequently. I have my own room, but I share the kitchen and bathroom with the family.
Closing Advice
Reinforce friendships during college because it becomes more difficult when the real world starts to bombard you. I focused much of my energy on my academic and career pursuits, which helped me get into the Peace Corps, but the friends that I made during college have been my biggest support network.