Quick Stats on the Toyota Prius
Make and Model: Toyota Prius, Grey
Year: 2008
Purchased New/Used:Used
MSRP: $12,000
Miles per Gallon: 45
Why Did You Choose This Car?
I bought this car mainly to commute to and from work. I chose the Toyota Prius based on gas savings (roughly $500/year compared to other cars) and its great reviews online. A bit slow for my taste, but I'm getting used to it.

This is a good car for patient people who want to save lots of money on gas and are willing to hold onto the car for 10+ years. It's built to last but not built to race.
Toyota Prius Photo Gallery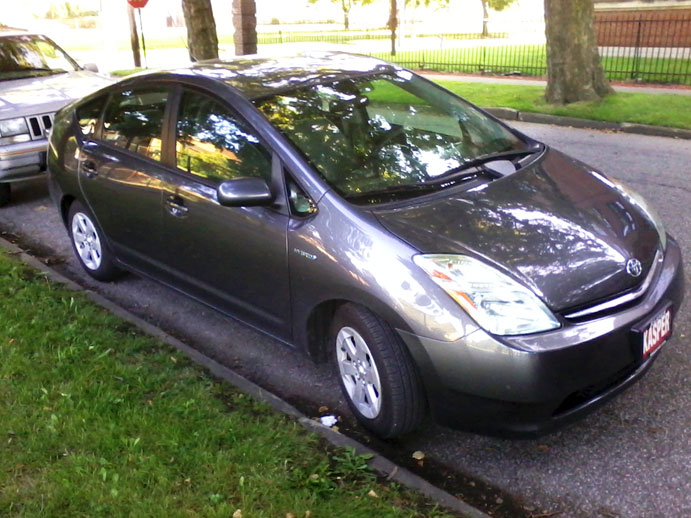 Toyota Prius Hybrid
Not bad for a hybrid. Sticker price of 12K for a 2008 model with 90K miles on it. I bought it from a dealership that offers lifetime warranty on lubricated parts (Engine, transmission, etc.), so I'll be driving this to the grave.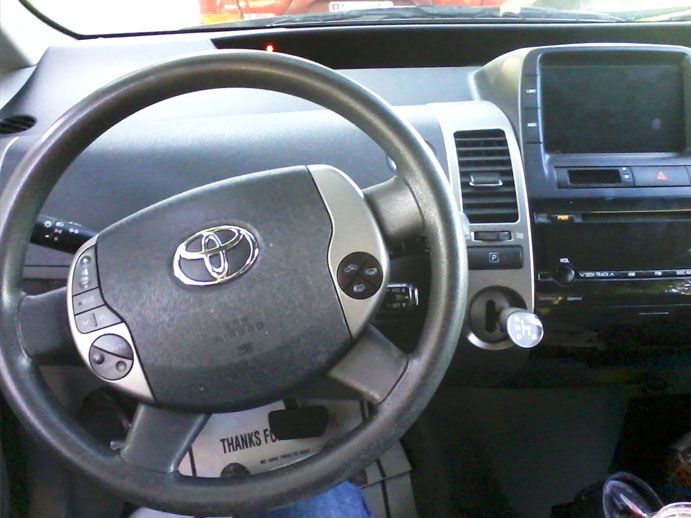 Toyota Prius Dashboard
Here is a shot of the driver's perspective. Shifter is on the right, which leaves space for a roomy arm rest. Touchpad screen on the top right means all the buttons for AC and Audio control are virtual, which leaves a clean looking dashboard.
Prius Door Goes Keyless
Keyless entry and ignition means my keys never leave my pocket. It's surprisingly convenient to just walk up to the car and enter without getting your keys out. You can start the car as well without taking out the keys.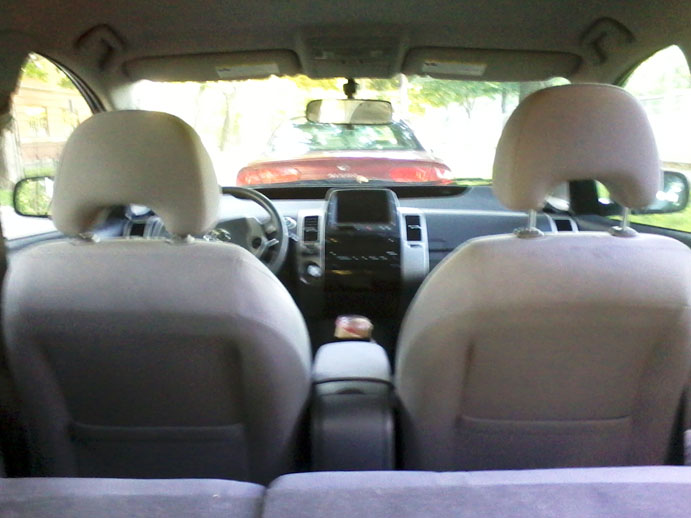 Prius Car Interior
Backseat view: One thing I really like is the openess of the interior. You can see everything around you pretty clearly.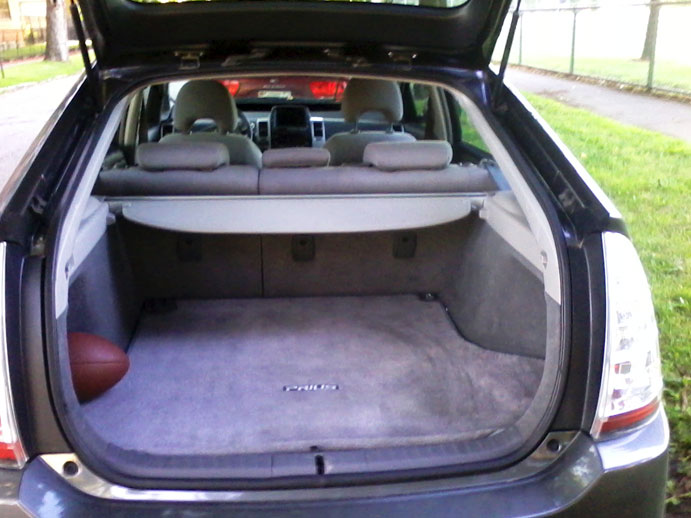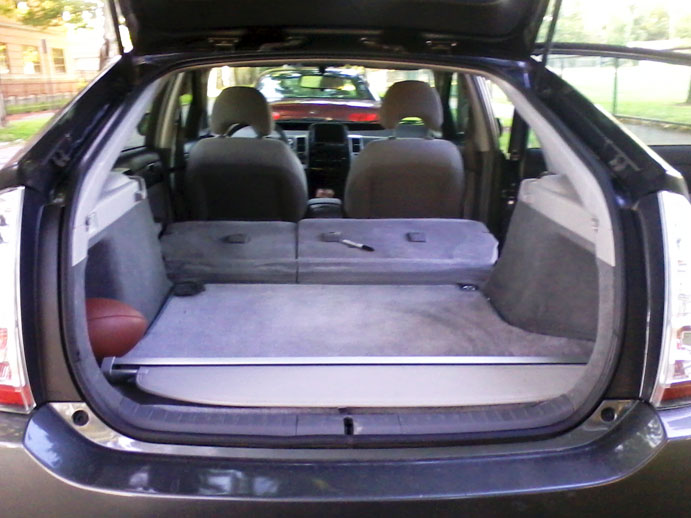 Toyota Prius Trunk
Ample trunk space for all my groceries, sports goods and more! And the ample trunk space doubles when I put the seat down! So useful for coming back from IKEA trips and moving in general.
Parking in Ohio
I live in Cleveland so rent is cheap and parking is readily available. I don't have to pay for parking for my apartment: as it should be for a hybrid owner.
Closing Tips for New Car Owners:
Car Insurance: Make sure if you didn't have insurance before purchasing your car, that you sign up under your parent's insurance for at least two weeks. There's a significant difference between people who previously had insurance and new drivers.

Safety inspection and registration: Ask your dealer about registration. It's a pain in the butt for me since I have a Maryland license and Ohio insurance. I'm registering my plate in Maryland so I have to drive back there within the month.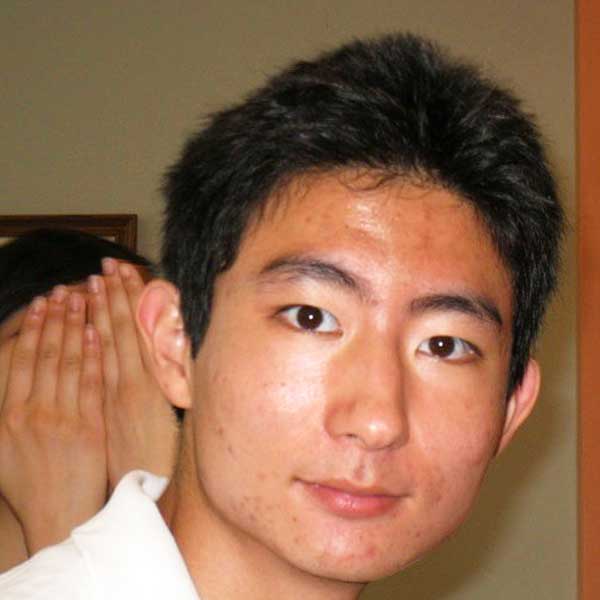 Article by Rickey
Rickey's Life After College Profile is Coming Soon