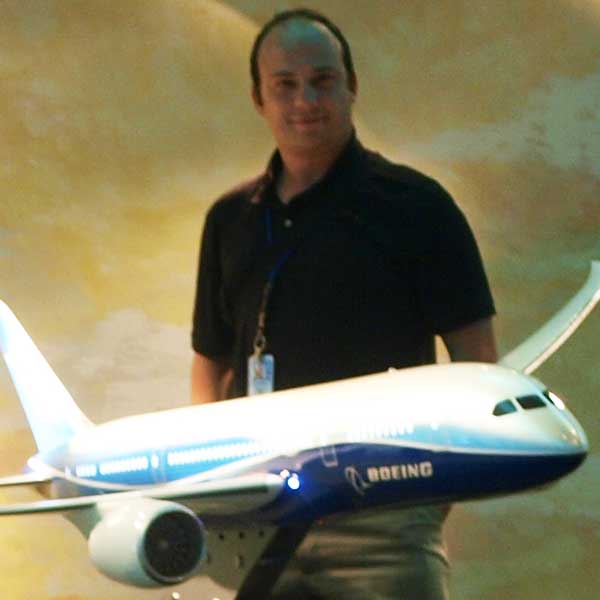 Name: Sergey
Career: Mechanical Engineer
Company Field: Aerospace
Located In: Seattle, Washington
Grew Up In: New Jersey
Graduated From: Rutgers University
Majored In: Mechanical Engineering
Graduated In: 2012

After College Lifestyles
Mechanical Engineering
Seattle
Rutgers University
Sergey is an Aerospace Mechanical Engineer for a major airplane company in Seattle, Washington. Sergey works as a weights engineer and influences the design of aircrafts. Read about the advice he has for engineers.
Overview:
Name: Sergey
Career: Mechanical Engineer
Company Field: Aerospace
Located In: Seattle, Washington
Grew Up In: New Jersey
Graduated From: Rutgers University
Majored In: Mechanical Engineering
Graduated In: 2012
Quick Stats on Being an Aerospace Mechanical Engineer
Work Hours/Week: 40 hours
Work Hour Flexibility: Low
Quality of Lifestyle Outside of Work: Medium
Work Stress Level: Medium
Level of Routine Work: Medium
Interaction with Co-Workers: Medium
Pay Level (out of 5): $$$$
Life of a College Grad Aerospace Mechanical Engineer
I am a Weights Engineer at a major airplane company. I calculate weights and centers of gravity for new airplane components. I also work with different design teams on new airplane development.
Mechanical Engineer's Daily Routine:
8:00 AM Get to work
8:00 AM - 11:30 AM Work
11:30 AM - 12:00 PM Lunch
2:30 PM - 2:45 PM Take a break (get up, walk around a bit)
2:45 PM - 5:00 PM Continue working
5:00 PM - 6:00 PM Grocery shopping
6:00 PM - 7:00 PM Work out
7:00 PM Cook dinner
8:30 PM - 11:00 PM Take care of things around the house
11:30 PM Sleep!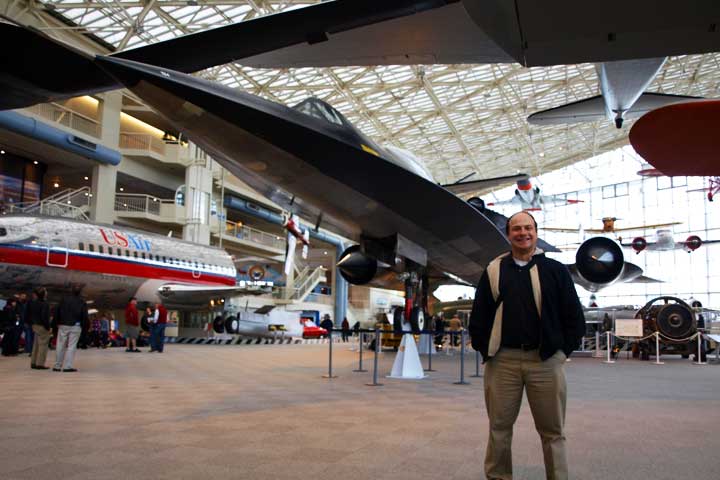 How To Get Into The Field
I studied Mechanical Engineering in college with a concentration on Aerospace. I found that the key to finding a good job after college is balance. A good balance between academics, extracurricular activities, and work experience usually stands out really well when recruiters are looking at resumes. A GPA above a 3 is preferred in most big companies. There are also many opportunities to get experience related to your major in college: professional student groups, such as American Institute of Aeronautics and Astronautics, or American Society of Mechanical Engineers. Take up a research project or two, those really help quite a lot. Additionally, never pass up an opportunity for an internship or a coop. These provide experience "in the field," which is very valued by the industry. These are the aspects that allowed me to get my current job: I tried to be a good student, was involved in a number of student organizations in college, did some research, and had a few internships. These factors played a large role, and I was offered a job at the company where I had my last internship.

What Do You
Really
Do?
As a Weight Engineer, I keep track of weights and centers of gravity for components on new airplane. I influence the design of these components by proposing and working on ways to reduce weight, in order to create a lighter and more efficient airplane. As a weight engineer, I interact with many people in the airplane industry, including designers, analysts, employees in the finance group, and others. I also get to work on many different parts on the airplane, and I have to know each one very well in order to do my job.

Pros/Cons of Your Job
This job attracted me due to the fact that it allowed me to learn more about many different aspects of the airplane. The down side is that I am not employing much of the knowledge I gained in college. The technical side of the job is not very intricate. People who are just starting out in the field, and want to learn more about different aspects of airplane design, would surely like this job.
Picture of my Apartment: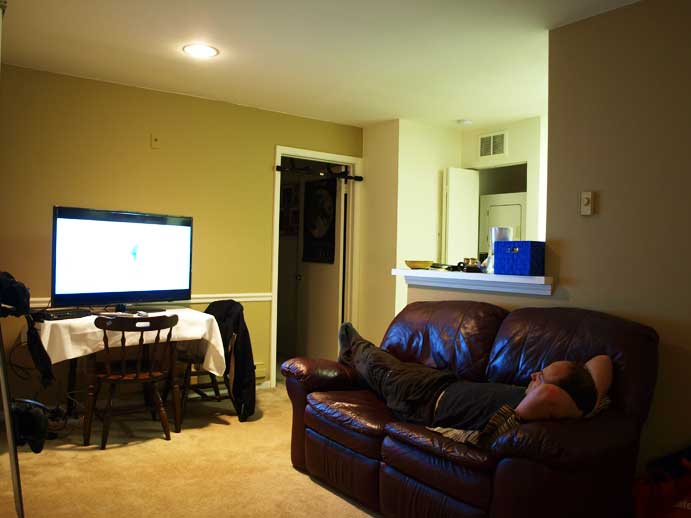 Quick Stats on Seattle, Washington
Job Opportunities: High
Competition for Housing: Low
Housing Cost: Medium
Population of Young People: Medium
Nightlife: Medium
Safety: Medium
Biggest Industries: Technology
The Life of a College Grad in Seattle, Washington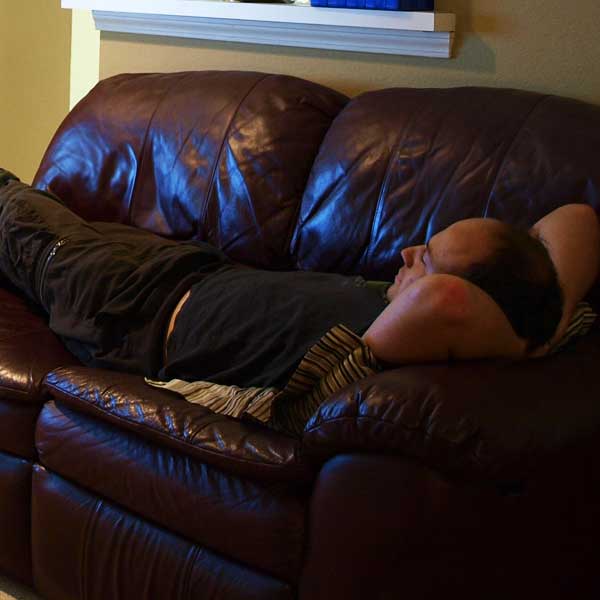 What's it Like to Live Here?
People are more laid back than on the East Coast, especially versus the New York area. They are also pretty friendly. Weather varies: in the winter months it is always cloudy and rainy. In the summer, the weather is high 70s, sunny. There are mountains and parks near the city, so it is a perfect place for outdoor activities such as hiking, rafting, biking, etc.

How Did I End Up Here?
Grew up in New Jersey and went to school at Rutgers University. I was offered a job in Seattle, Washington, the only job offer I received, so I moved. But the area is nice: I don't mind living here.

My Set-Up
I live in a one bedroom apartment without roommates. It is close to work for a short commute, and located in the suburbs for a cheaper rent. Management is friendly and helpful, and it's a nice place to live.
Closing Advice
If you want to work in a fast-paced company where there are many opportunities to exercise your engineering skills, a small business would be good. If you want to work on larger projects, and are not afraid of getting stuck doing one thing all the time, a large company is the ticket (also, they usually have better benefits). Of course, there are always exceptions to the rule. And to reiterate one more time: never pass up an opportunity for an internship or a coop. It makes for great experience and will help you during your job search later on.