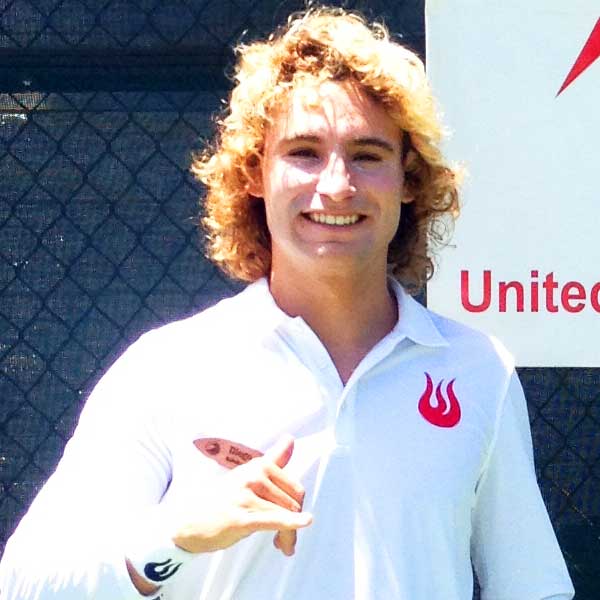 Name: Diego
Career: Head Tennis Professional
Company Field: Turtle Bay Resort
Located In: Kahuku, Hawaii
Grew Up In: Brazil
Graduated From: Bringham Young University Hawaii
Majored In: Exercise Sports Science & Entrepreneurship
Graduated In: 2011

After College Lifestyles
Coaching and Instructing
Oahu
Bringham Young University Hawaii
Diego is a Pro Tennis Instructor in Kahuku, Hawaii (on the North Shore) at the Turtle Bay Resort. Having gone pro himself at a young age, Diego decided to instruct up and coming athletes instead. See how his day consists of surfing, instructing tennis on his own dedicated court, and chilling. What a life!
Overview:
Name: Diego
Career: Head Tennis Professional
Company Field: Turtle Bay Resort
Located In: Kahuku, Hawaii
Grew Up In: Brazil
Graduated From: Bringham Young University Hawaii
Majored In: Exercise Sports Science & Entrepreneurship
Graduated In: 2011
Quick Stats on Pro Tennis Instructing
Work Hours/Week: 25 hours
Work Hour Flexibility: Medium
Quality of Lifestyle Outside of Work: High
Work Stress Level: Medium
Level of Routine Work: Medium
Interaction with Co-Workers: Medium
Pay Level (out of 5): $$
Life of a College Grad Pro Tennis Instructor
I instruct pro tennis at the Turtle Bay Resort in the North Shore of Oahu. Having been a pro tennis player for a few years in the past, I decided that the pro tennis life was not for me (traveling, stress, etc.). I now enjoy sharing my knowledge, technique, and expertise with up and coming athletes on and off the tennis court.
Pro Tennis Instructor's Daily Routine:
6:00 AM Wake Up
7:00 AM - 9:00 AM Eat breakfast, surf, get ready to teach
9:00 AM - 10:00 AM Conduct the hotel's teaching clinic
10:00 AM - 12:00 PM Instruct tennis
12:00 PM - 2:00 PM Lunch break, surf
2:00 PM - 7:00 PM Instruct tennis
7:00 PM - 8:00 PM Dinner
8:00 PM - 10:00 PM Relax, go to bed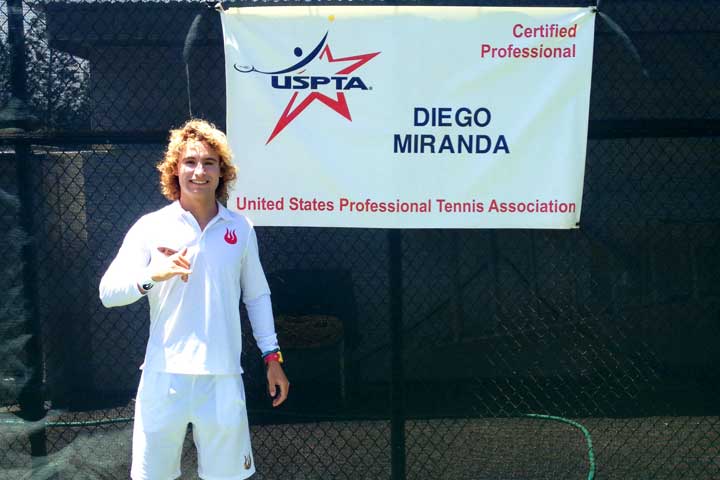 How To Get Into The Field
Since I was young, I had always been interested in Tennis. Many of my relatives played and I lived near a tennis club where I was able to watch and follow many athletes. My parents supported my ambition and helped me focus on my passion for tennis. At 16 years old, I started playing at the pro level. During college, I played over the summers. But I soon found that I didn't like the lifestyle of a pro tennis player (having to travel around). But I still loved tennis. I got a tennis teaching certification from the USPTA (United States Pro Tennis Association). And I started sharing everything I knew with upcoming athletes. If you want to get into the same field, I'd suggest studying Exercise Sports Science and also know something about how to run a business.

What Do You
Really
Do?
I teach, coach, and instruct tennis to all ages and take care of 4 tennis courts. I consider myself more involved and work with each person to improve their stroke technique to best suit each individual person. In addition, I work with a few of these up and coming athletes off of the court: coach how they eat and their sleep schedule.

Pros/Cons of Your Job
Pros: I can be outside all the time and do something I always loved all my life. I get to be a part an athlete's success. That's always cool. Cons: I am stuck to teach clinics mon-fri in the morning, I cannot change that schedule.
My Dedicated Court in Kahuku, Hawaii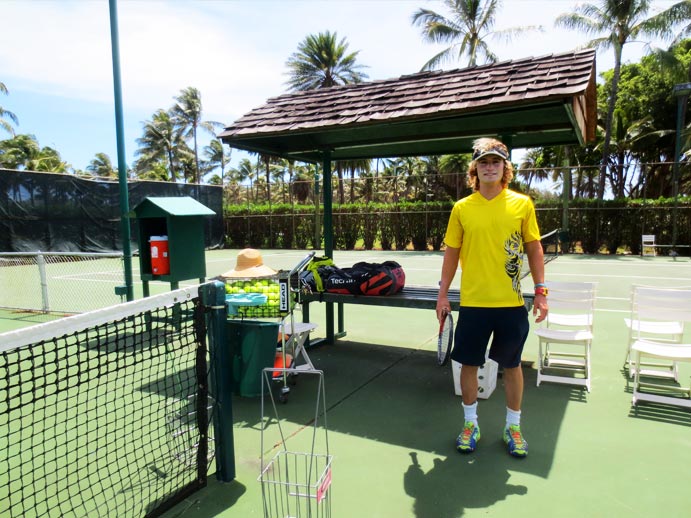 Quick Stats on the North Shore, Hawaii
Job Opportunities: Low
Competition for Housing: Medium
Housing Cost: High
Population of Young People: Low
Nightlife: Low
Safety: High
Biggest Industries: Hospitality
The Life of a College Grad In North Shore, Hawaii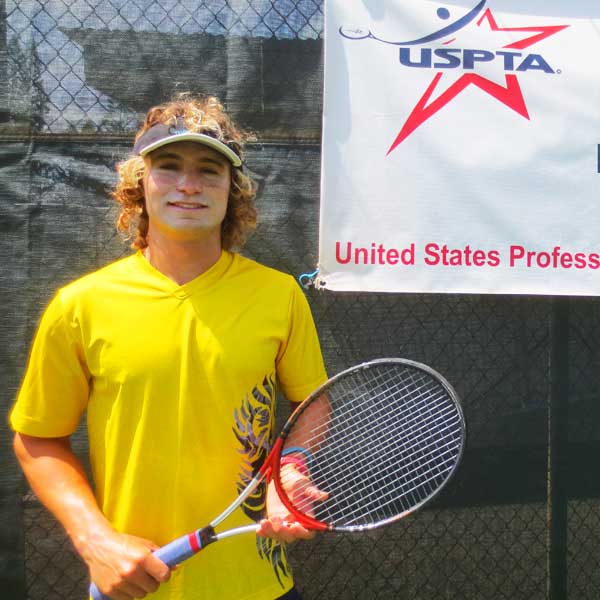 What's it Like to Live Here?
I live in the North Shore of Hawaii. It's wonderful. There is a lot of Nature around, ocean, mountains. I love the ocean and love surfing (having come from Brazil). In fact, I'd say that Hawaii is very similar to Brazil: the climate, the friendly people, the wildlife, plant life, and surf! Some people complain that is too slow but I love it. It is usually pretty hot all year long. I think the weather is great: it is always clear.

How Did I End Up Here?
I grew up in Brazil and came to play college tennis here in Hawaii at BYU. I chose Hawaii because, as I mentioned before, it was very similar to Brazil in my eyes. After I graduated I decided to coach tennis locally because I loved it here. I now coach tennis on the North Shore at the Turtle Bay Resort (close to where I went to school).

My Set-Up
I live with my wife in a nice one bedroom condo in the North Shore right by the golf course. It's so close to the tennis courts that I actually just walk to work! And the beach is also right there (where I surf). It's an ideal set-up.
Closing Advice
Just do what you love to do and follow your heart. Money and everything else will come with that.