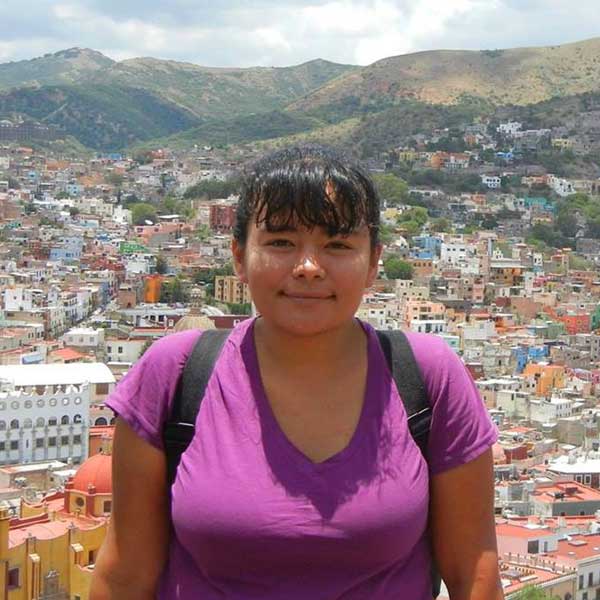 Name: Reyna
Career: Teaching Assistant
Company Field: Para Los Ninos
Located In: Los Angeles, California
Grew Up In: Los Angeles, California
Graduated From: California State University Northridge
Majored In: Chicana y Chicano Studies
Graduated In: 2012

After College Lifestyles
Teaching Elementary School
Los Angeles
California State University Northridge
Reyna is an Elementary School Teacher for Underrepresented Students in Los Angeles, California. Reyna assists with the students' full days at school from teaching to recess to pickup and drop off. See how Reyna's studies and major in Chicana y Chicano studies lead to her current job helping underrepresented students.
Overview:
Name: Reyna
Career: Teaching Assistant
Company Field: Para Los Ninos
Located In: Los Angeles, California
Grew Up In: Los Angeles, California
Graduated From: California State University Northridge
Majored In: Chicana y Chicano Studies
Graduated In: 2012
Quick Stats on Teaching Elementary Students
Work Hours/Week: 27.5 hours
Work Hour Flexibility: Medium
Quality of Lifestyle Outside of Work: Medium
Work Stress Level: Low
Level of Routine Work: High
Interaction with Co-Workers: High
Pay Level (out of 5): $$$
Life of a College Grad Elementary School Teacher
Working with elementary age children in reading, writing, and math. Supervising the safety of the students during recess and lunch. Assisting in students in developing life skills.
Elementary Teacher's Daily Routine:
5:30 AM Wake up, shower, breakfast
6:30 AM Make lunch, head to work
7:00 AM - 8:00 AM Student drop off, working the carpool lane
8:00 AM - 8:45 AM Making copies for homework, assisting students in their morning lesson
8:45 AM - 9:15 AM Success lesson to help students with grammar
9:15 AM - 9:40 AM Math problem of the day
9:40 AM - 10:00 AM Recess, yard supervision
10:00 AM 10:20 AM Silent reading
10:20 AM - 10:40 AM Lunch break
10:40 AM - 11:40 AM Reading workshop & Phonetic grammar
11:40 AM - 12:20 PM Lunch and play for students
12:20 PM - 12:30 PM Cleaning up work space and setting up work for the next day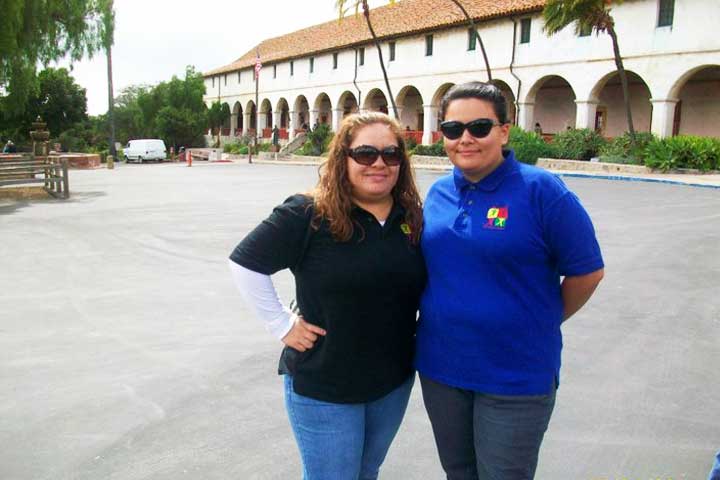 How To Get Into The Field
In college I studied Chicana y Chicano studies focusing on education for underrepresented students. In this major I learned how to work with students who are developing English as a language. I learned about the educational system and how it can be use to benefit underrepresented students. This major gave me the tools to work as a teaching assistant in downtown Los Angeles. If you are interested in getting into this field working with students is something you must love to do. Focusing on students who are underrepresented can help you become a better teacher.

What Do You
Really
Do?
I work with students between the ages of 7-9. I help them learn mathematical strategies that would help them learn math skills. I help students in reading with developing their phonetics and fluency. Working with students is a lot of fun because you are helping them develop educational skills and life skills. During recess and lunch students are on the playground playing and sometimes issues come up. During this time it is important that the student is given the tools to solve the problem for themselves.

Pros/Cons of Your Job
What I really like about the job was working with the students and seeing them develop into people. One of the things I enjoy the most is seeing how students develop because it gives you an idea as an educator as to what teaching methods work. A con about this profession would be that it takes a lot of energy to work with children. You need to get plenty of rest the night before to be able to work with students the next day.
Tour My Los Angeles Apartment
Quick Stats on Los Angeles, California
Job Opportunities: Medium
Competition for Housing: High
Housing Cost: High
Population of Young People: Medium
Nightlife: High
Safety: Medium
Biggest Industries: Film and television
The Life of a College Grad in Los Angeles, California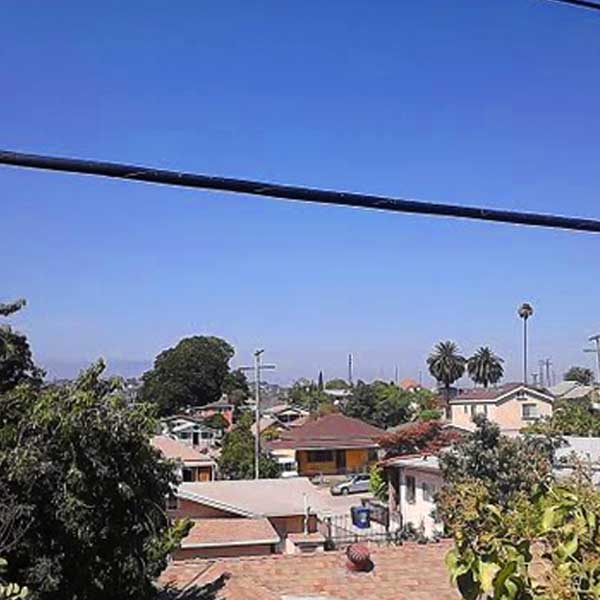 What's it Like to Live Here?
Living in Los Angeles is a lot of fun. The people are really nice and the weather is most always sunny but not too hot. There is plenty to do in Los Angeles that is free like hiking, going to the beach, and a lot of different cultures live in Los Angeles so walking around is fun. The night life in Los Angeles is huge, some bars offer cover charge but some have times like free before 9pm or 10:30 but if you get there at that time you would probably be the only one.

How Did I End Up Here?
I was born and raised in Los Angeles. I love living here because people are all so different. There are plenty of things to do in Los Angeles.

My Set-Up
I have my own house that I am renting from my parents. I live in a one bedroom, living room, bathroom, and kitchen house. I live by myself. I really enjoy my backyard view. It is an amazing view of Los Angeles.
Closing Advice
Do something that makes you happy don't make decision solely on the money.